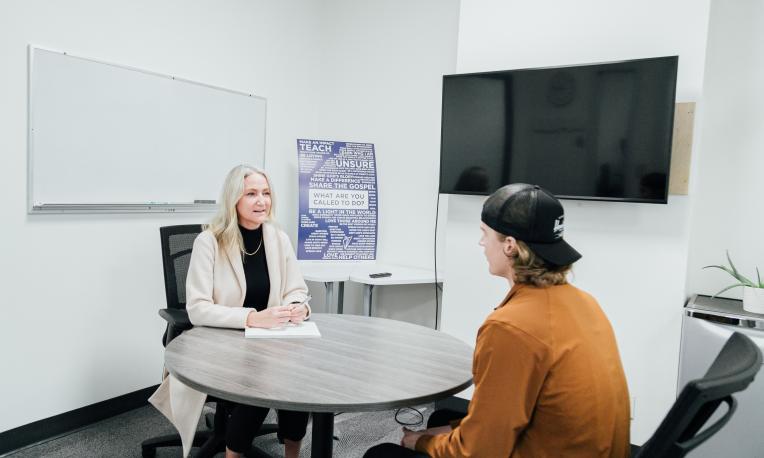 If you're thinking about your first steps after graduation, then we can help you get practically prepared.
Our goal is for you to be practically prepared - whether this is to gain confidence with job search techniques, crafting and polishing your resume, working on your LinkedIn Profile, practicising interviews and sharing your story, or learning how to effectively network.
We know a successful launch is not just about knowing the "right" tactics - even though they are important to find work. Much depends on you knowing who you are and what's important to you so that you can find meaningful, impactful and sustainable work. As you prepare to launch, we encourage you to reach out to all of the TWU Community - profs, staff, other students, and alumni - to ask for their advice and support. 
Start Today!
It's never too early or too late to think about your launch! Why not find a time today to:
Talk to your Profs (and/or Faculty Advisor) about their advice on first steps after graduation. 
Start conversations with people in your field of interest to understand their experience, needs, and routes to finding meaningful work. One easy and low risk way to start is to organize a "virtual coffee" - a quick conversation with alumni who are keen to encourage you - on a simple network platform called 10,000 Coffees. 
Write down what you feel called to do, articulate your key strengths, and the type of work you are looking for - and then share your thoughts with a trusted friend and invite feedback.
Study a field that interests you to identify people, places, and ideas that fascinate you. 
Connect with one of our Career Coaches by Zoom or in-person - your choice! They can help you create a timeline, talk through any logistics, and help you connect the dots between your experiences and learning at TWU with the roles you are interested in exploring.