As you begin your study as an online learner, you will notice that some of the strategies that help support your success in a traditional face-to-face classroom might not be as useful in an online learning environment. On this page, you will find some strategies that support successful learning in an online course. Although each of us develop our own unique strategies when it comes to learning, the topics below reflect some common areas that can seem overwhelming, at first, in an online classroom.
Set up a study space
Find ways of separating home and school, so you can still "go to class". Set up a designated study space (even if it's just a corner of a room) and schedule specific hours you'll work there. Try to focus only or mostly on coursework during those times.
If you live with others, let them know when you're in a meeting so they do not disturb you.
Ensure that your set up is comfortable. Use everyday objects to put your device or yourself in a good ergonomic position. To reduce eye strain, use device settings like "Night Light" / "Night Shift" or download a blue light filter.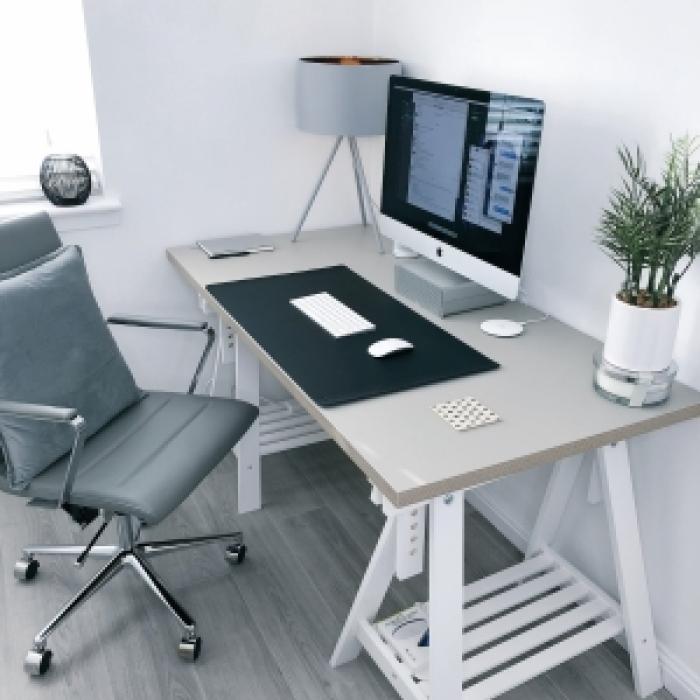 Working "on silent"
Silence unnecessary notifications on your devices to increase your focus. If you're not using it for coursework, consider turning your phone off.
---
Make time to figure out the tech
It's not easy to simultaneously learn how to use a new platform or tool and focus on the new course content. Most instructors will open their courses before the start date to allow students to get acquainted with the learning environment. Click around to find out how your instructor has designed the course. If possible, try out some of the tools they will be using.
---
Don't forget to take breaks!
Step away from your study space and your digital devices. Go for a walk. Get a snack. Stretch. Do something to give your brain a moment or two to recharge and think about something different.
---
Plan ahead
This is really a point about time management. But the key here is to give yourself more time than you think you need to complete a task or assignment. This helps to reduce stress.
---
Asking for help
You are not in this alone. Your instructors are here to help, but they are not the only ones. You can also find support from:
the Learning Commons

Peer tutors, Success Coaches, the Writing Center, Quick Start Guides

TWIT (Trinity Western Information Technology) to help with your technical needs