Virtual Coffees with Students and Recent Graduates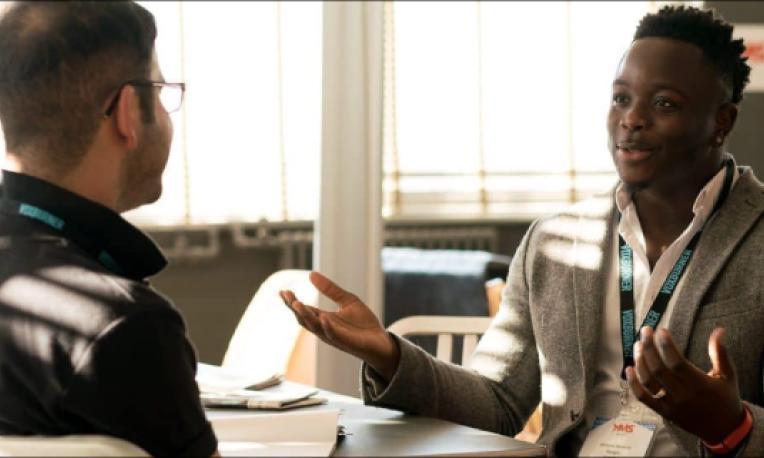 Do you remember what it felt like to be a new TWU graduate? Now, imagine if you had an alumni network available to answer questions during your time of transition from graduation to professional life. 
For many people, networking sounds overwhelming, and it's hard to know where to begin. That's where you come in! Students and recent graduates today are full of potential but just need that jump start to encourage and propel them forward. Remember those days? 
Trinity Western University has partnered with Ten Thousand Coffees—a platform that makes it easy for you to be a resource to students and recent graduates. Through this partnership, you have an opportunity to extend the TWU vision and equip these students and new alumni further. You can help those who want to learn more about different areas of work, practice telling their story, and ask practical questions about launching into their career. 
---
The ask: Do you have 20 minutes each month to serve the next generation of future graduates? All you need to do is be available for a virtual coffee with a student or recent graduate to answer questions and pass on words of wisdom through your experience. 
The process: Once you sign up on the platform, you will be automatically matched to a different student/recent graduate each month that has similar stated goals, interests, and experiences to you. Introductions are guided with suggested talking points, but often students come prepared with questions that they may have. 
The commitment: Once you are matched, just find time in both of your schedules for a virtual coffee or phone call. Think of it as a 20-minute quick connection. If you need a temporary break or if you are no longer interested in participating, you can drop out at any time. 
Note: After you have been introduced to a student or recent graduate, it will be up to you to manage this connection. TWU Alumni along with Ten Thousand Coffees does its best to screen members of the platform, but you should always exercise caution if choosing to meet in person. We highly recommend meeting online first or picking a public space like a coffee shop as you get to know one another. 
Questions or Feedback? Email alumni@twu.ca