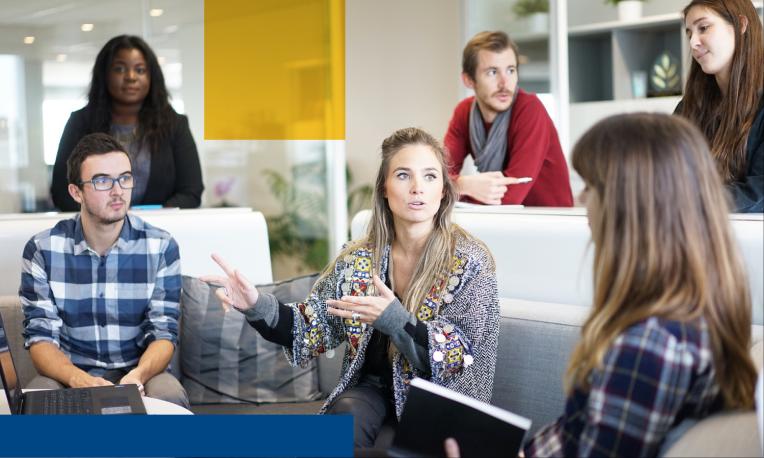 Experience the Power of Networking Within The TWU Community.
Build Your Network and Prepare for Your Future.
The network you build at TWU is more significant than you may realize and has the potential to be a resource that benefits you for a lifetime. We know that it can be difficult to make connections with industry influencers, which is why we have partnered with Ten Thousand Coffees, a platform designed to connect aspiring professionals. Ten Thousand Coffees provides you with everything you need to nail first impressions, to have rewarding conversations, and to make a lasting impact.
Once you sign up to the platform, you will be automatically matched each month to influential alumni leaders, professional parents, and friends of the University. These matches are optimized based on your stated goals, experience, and interests. Introductions are guided with suggested talking points, and you will receive feedback after each meeting.
All you need to do is find time in each other's schedules to meet in-person, chat on the phone, or online. Start building your network now and better prepare yourself for life after TWU.
---
"Great mentors are one of life's greatest gifts. They can help you cut years of hard learning by sharing their experience and relationships. TWU has a massive network of intentional and amazing people that are willing to be mentors - you don't find that everywhere." 
Scot Sustad ('04)
"It isn't just me getting something from my mentor, it's giving an opportunity for a relationship to happen between two people, someone who wants to learn and someone who is willing to teach." 
Katie Maryschuk ('18)
---
RBC Future Launch is RBC's commitment to empower Canadian youth for the jobs of tomorrow. RBC is dedicating $500 million to help young people access meaningful employment through practical work experience, skills development, networking and access to mental well-being supports and services.