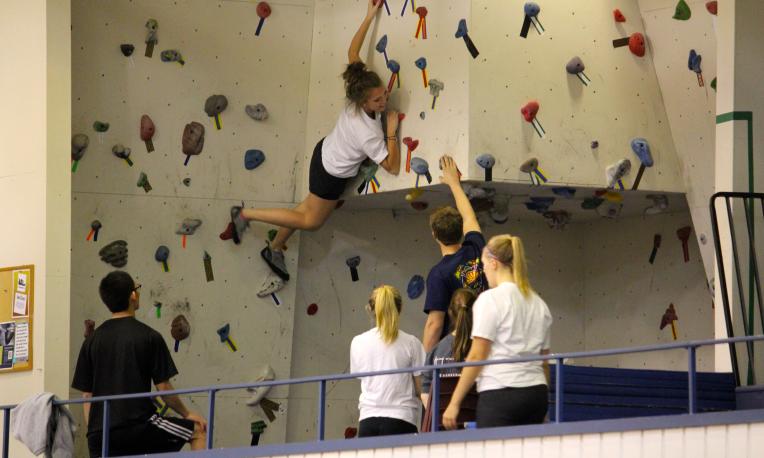 The TWU Fitness Centre & David Enarson Gymnasium offer exercise and fitness spaces as well as, a full gym, bouldering (climbing) wall and renovated locker rooms with showers.
Outdoor facilities include: sand volleyball courts and sport fields.
For regular updates on facilities check out the TWU Athletic Facilities Facebook page.