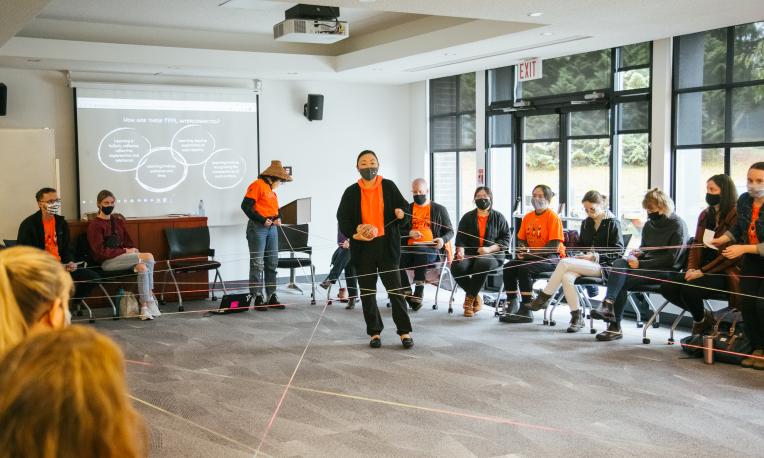 Institute of Indigenous Issues and Perspectives
A group of Trinity Western University (TWU) scholars and external collaborators have established a university research institute called The Institute of Indigenous Issues and Perspectives (Canada/Australia/New Zealand) (IIIP). IIIP aims to provide a forum for greater understanding of a broad range of diversity issues pertaining to Indigenous peoples in Canada, Australia and New Zealand, three countries with similar colonial backgrounds, issues and Aboriginal policies applied in different ways. The IIIP directors are Dr. Matthew Etherington, Dr. Bruce Shelvey and Patricia Victor, University Siyá:m.
---
Indigenous Partnership Council
TWU's Indigenous Partnership Council (IPC) engages in activities and discussion that result in:
Recommendations for developing understanding of Indigenous worldview, culture, history and perspectives for all TWU faculty, students and staff. 
Recommendations to enhance educational experiences of Indigenous students at Trinity Western University and
Recommendations to create a hospitable and culturally relevant, environment for current and future Indigenous students, staff and faculty.  
The IPC is chaired by the Provost and University Siya:m and includes multiple Indigenous leaders from the local community, Indigenous faculty and staff representatives, and representatives from every academic discipline at Trinity Western.