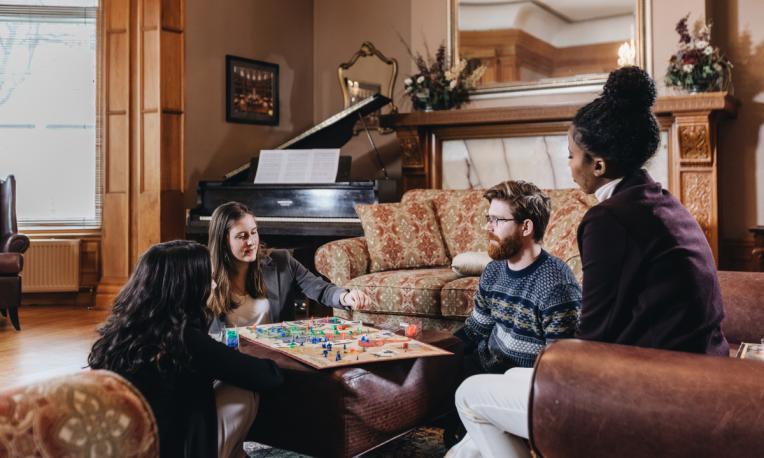 At the Laurentian Leadership Centre, learning is not restricted to class time. Life at the LLC enables you to learn and grow within a close-knit community of peers.
What to expect:
You will live with up to approximately 20 other students during your semester at the LLC, as well as our Community Life Coordinator. You will engage in discussions about your courses and field placements while national and international events unfold on your doorstep. You will build lasting friendships as you spend time together, living in Ottawa and sharing about your experiences. Our hope is that you will grow during your time in Ottawa. You will develop your character, examine your faith, and strengthen your leadership skills.
Before you come, check out our packing instructions and read through the LLC Student Intern Handbook to get a sense of expectations and dress requirements.
---
Ottawa Life
Life in Canada's capital is exciting no matter the season. From museums and galleries, to live music, festivals, and local restaurants, there is always something to do and explore! The Rideau Canal is a hit in the winter, and Gatineau Park is a great spot year-round, whether hiking, canoeing and kayaking in the warmer months, or snowshoeing and skiing through the winter. Visit Ottawa Tourism for upcoming festivals and events and Ottawa's Weather Network for insight into the seasons. You can even check the Parliament Hill webcam.