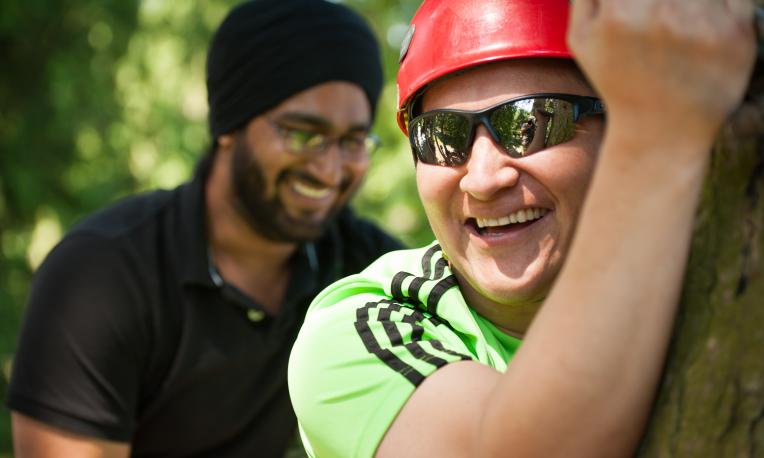 Your group is unique. Your corporate team building should also be unique.
Every Omada Corporate Team building event is individually tailored to suit the group's specific needs and desires. That means all of your activities are directly relevant to your group, and you'll never have the same experience twice.
We offer a wide range of corporate team building programs based on high and low ropes courses, orienteering, on-location programs, are more. All programs are customized, and we are happy to explore the potential of new ideas for group events. Please feel free to contact us for more information about any of our programs.
Facts about what we offer:
WHO: corporate groups of 8 or more (Past clients include RBC ROYAL BANK, Volkswagen Langley, Delta Police Dept, Canadian Border Services)
WHAT: customized Corporate teambuilding programs based on dragonboating, orienteering, high and low ropes courses, & more.
HOW LONG: short day (1-4 hours), long day (4.5-6.5 hours), and multi-day programs
WHERE: Trinity Western University or at your location
WHY: improve communication skills & group unity, gain tools to reach your company's goals more effectively.