Trinity Western University students write, direct, and star in brand new plays this spring. Shows run from January 31 to February 4 at the SAMC Theatre.
After furiously dreaming up plotlines and crafting their scripts over the fall semester, in January, students bring their creations to life in time for TWU's new play festival, New Generations. Shows run from January 31 to February 4 at Trinity Western University's SAMC Theatre (22500 University Drive, Langley).
Each performance date features all five original student creations in a back-to-back whirlwind of creativity.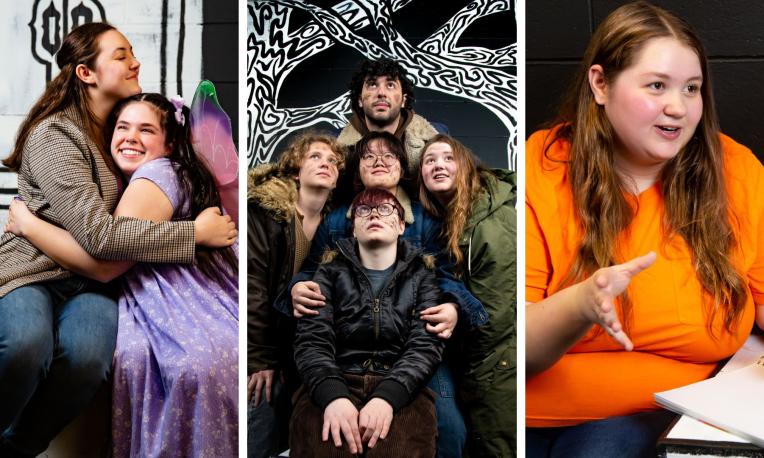 The five plays featured within the New Generations collection are My Friend Celeste by Sophie Holland, In Orbit by Tasha DeVries, Roadkill by Braedon Grover Sunnes, 19 With You by Marissa Welch, and Burger Queen by Alex Walker.
This year's New Generations plays span the hilarious and the terrifying—with plots revealing a fast-food restaurant heist, and a vision of a post-apocalyptic world. Come to be surprised and delighted.
---
---
Sophie Holland, fourth-year English major from Langley, debuts her play, My Friend Celeste, which is about a young girl growing up and outgrowing her imaginary friend. The story's main character learns that "she can still cultivate fun and playfulness…and find new and creative ways to express herself." Sophie encourages people to see New Generations in support of the local theatrical community as well as young theatre artists.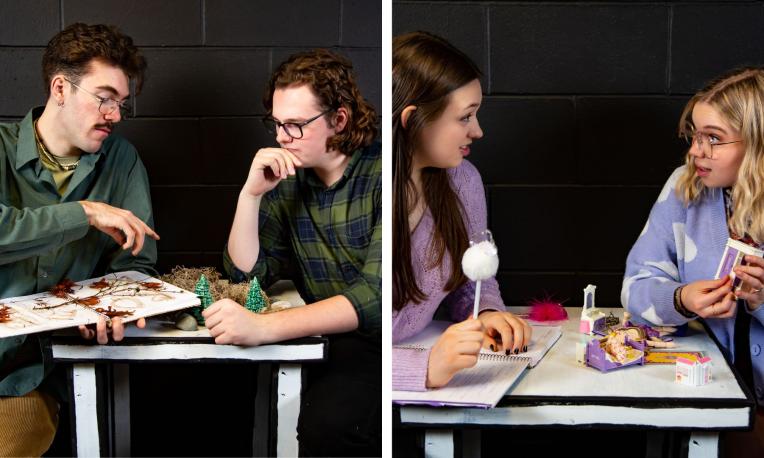 ---
---
Tasha DeVries, TWU graduate with a degree in Theatre and a minor in English, says that her play In Orbit is about "human relationships and the ways that they can be messy and beautiful." Tasha, who calls Abbotsford home, believes that everyone should come out to see the plays, "because there is nothing more exciting than seeing the maiden voyage of a new story taking off into the universe!"
Braedon Grover Sunnes, TWU alumnus with a BFA in Acting, describes his play Roadkill as "a story about family and the importance of keeping an eye on our loved ones who are vulnerable." He adds, "This show is exciting because you get a rollercoaster of emotions, plots, and settings for the price of one ticket!" He can't wait for audiences to come and experience the kind of art that is being produced by this generation of students.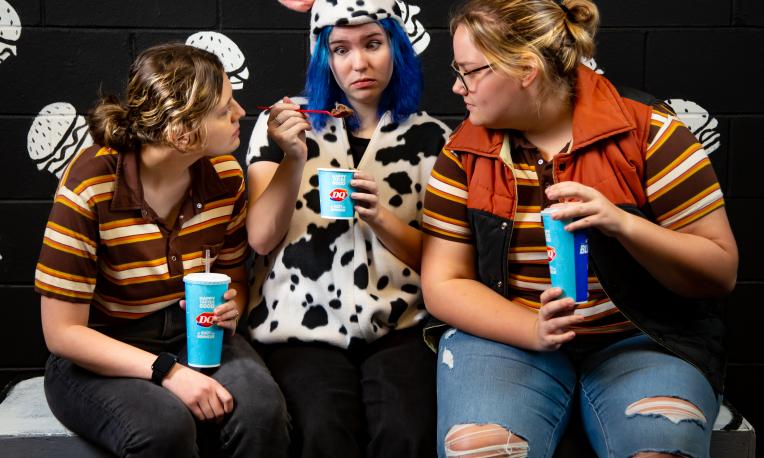 Marissa Welch is the writer of 19 With You, which is about conflict between two married individuals who have differing views on the state of their marriage. Student actor Mikkel feels that the most exciting thing about this show is "the pure emotion that is felt by both characters."
Alex Walker says of his play, Burger Queen, that "it focuses on family and loving one another despite their differences." Alex, who is double majoring in Religious Studies and Theatre, believes that audiences will enjoy "seeing how each character interacts with another in their own fun and unique ways." He adds, "It is a very fun story, with surprises throughout, put on by talented people. There is also a surprise interactive element!"
This year's faculty supervisor for the production is Rebecca Martin, a graduate of TWU who was part of the very beginnings of New Generations. She says, "As a TWU alumnus who participated as a director in the first New Generations, back in 2010, it is an honour to be supervising the last New Generations festival, today."
She continues, "New Generations is comprised of new writers, new directors, and many new actors. It's been a joy to see new talent develop throughout this process."
"The five plays are full of twists and turns, laughs and gasps. You won't want to miss this evening brimming with new talent."
---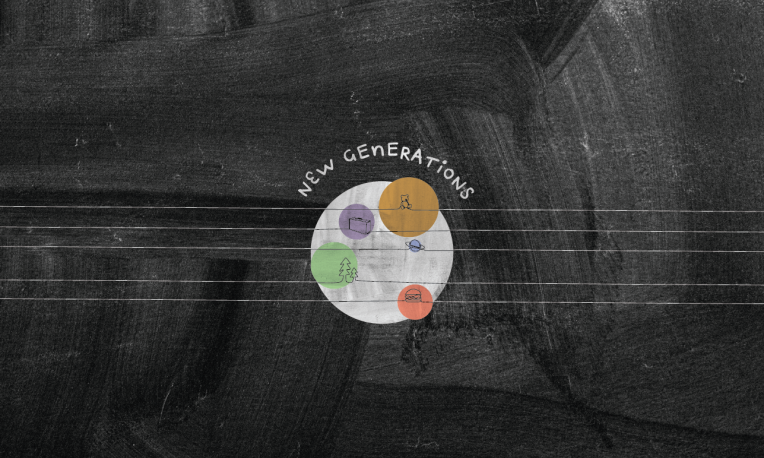 New Generations runs January 31 - February 4 and features five original plays: My Friend Celeste by Sophie Holland, In Orbit by Tasha DeVries, Roadkill by Braedon Grover Sunnes, 19 With You by Marissa Welch, and Burger Queen by Alex Walker.
Get tickets online to see New Generations at the SAMC Theatre (Trinity Western University, 22500 University Drive, Langley):
---
Faculty Supervisor: Rebecca Martin
Lighting Designer: Nigel Brooke
Stage Manager: Dayna Horn
Directors: Hannah Gallandt, Seth Schouten, Carissa Tuininga, Maddi Willoughby
Starring: Jasmin Aidarov, Sarah Bickley, Ariel Chihan Caballero, Olivia Corps, Mikkel Fremmerlid, Bailey Froese, Arman Hassannia, Rafa Lin, Christa Lyford, Tori Martinez, Maddy McMillan, Delaney Scholz, Raquenna Simonyi-Gindele, Marissa Welch, Talia Wollf
---
About TWU's School of the Arts, Media + Culture
At TWU, you are invited to immerse yourself in what you love best, whether it's visual or performing arts, media, or communication. Grow with others who are just as passionate and exceptional as you. That's the beauty of learning in community. You'll find your people here. Learn more at School of the Arts, Media + Culture.
---
About Trinity Western University
Founded in 1962, Trinity Western University is a global Christian liberal arts university. We are dedicated to equipping students to discover meaningful connections between career, life, and the needs of the world. Drawing upon the riches of the Christian tradition, seeking to unite faith and reason through teaching and scholarship, Trinity Western University is a degree-granting research institution offering liberal arts and sciences as well as professional schools in business, nursing, education, human kinetics, graduate studies, and arts, media, and culture. It has four locations in Canada: Langley, Richmond-Lansdowne, Richmond-Minoru, and Ottawa. Learn more at www.twu.ca or follow us on Instagram @trinitywestern, Twitter @TrinityWestern, on Facebook and LinkedIn.

For media inquiries, please contact: media@twu.ca.

Photo credit: Jef Gibbons