Trinity Western University is delighted to welcome a new cohort of students who are beginning their studies in Spring 2023. The new semester launched with Orientation Week, where relationships were built, ideas for academic success shared, and a supportive community fostered.
This year's Orientation Week (O-Week) events received exceptionally high numbers of attendance. 
On January 5, up to 270 students attended the graduate studies online orientation. The event introduced students to Student Life resources — including the Wellness Centre, Student Ministries, Intercultural Programs, the Graduate Students Association (TWUGSA), the Alloway Library and Learning Commons, the Writing Centre, and TWU's academic platforms. TWU admissions staff were available throughout the session to answer questions.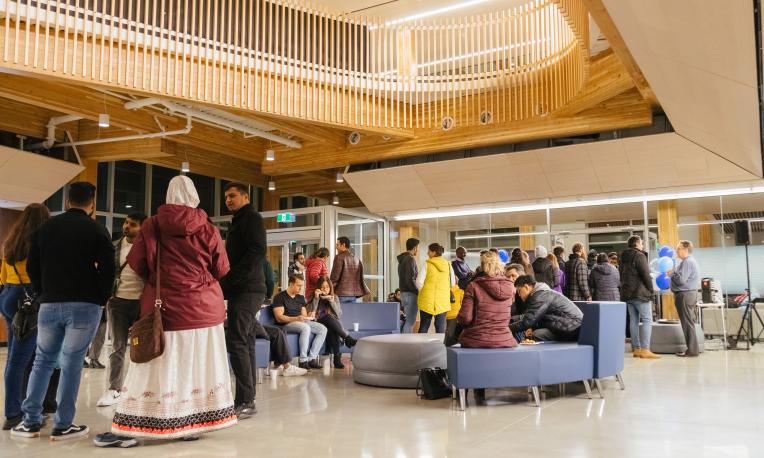 On January 10, over 250 graduate students attended a special reception hosted at the Kuhn Centre. The event was open to students' family members as well. The program included a mix of networking, prize draws, hearing faculty members share experiences and advice, and enjoying a stand-up reception with appetizers.
The event exuded the energy and excitement of this newest incoming cohort of students.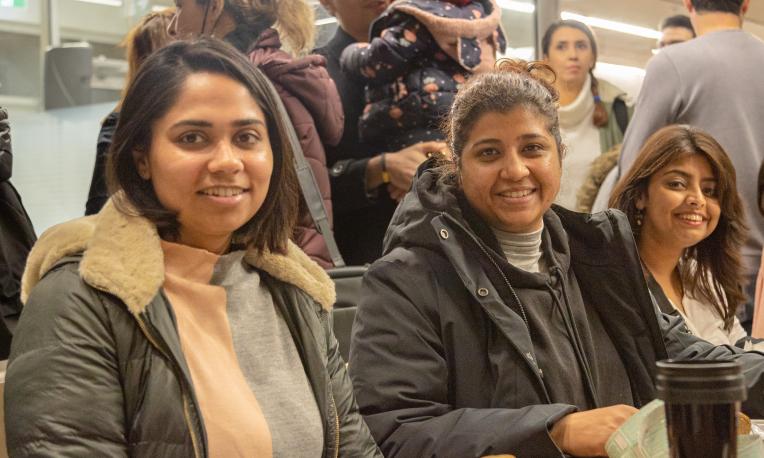 Phil Kay, who oversees graduate and international admissions, has noticed an obvious increase in students applying for graduate studies at TWU, particularly over the past several years. This past week, he and his colleagues were eager to welcome new graduate and undergraduate students during O-Week.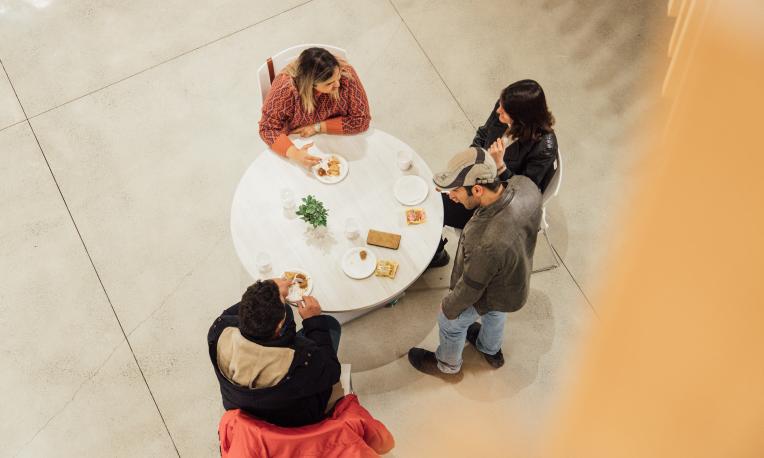 "It is so fulfilling to see the students that have worked so hard to get here, and see them connect with each other as they start their academic pursuits," he said, in reflecting on O-Week, a time to help students adjust to university life.
"All of the interactions I had were very encouraging, and I witnessed the excitement (and anxiety) on each face as this new endeavour gets started."
Phil notes that those who commence studies in January often have a very different experience from the majority of students who start in September. Yet he is encouraged to see this growing group of students who choose to embark in the spring.
---
---
The Spring 2023 cohort is also very multicultural. "It was especially interesting to meet students from India, China, Iran, Mexico, Colombia, USA, Canada and other places," Phil remarked.
Furthermore, on Jan. 12, TWU Richmond campus hosted an in-person orientation for new MA Leadership students. The fourth floor at TWU Richmond's Minoru location was filled with activity as roughly 130 new students attended in person and another 30 students joined online. Together, the attendees represented 12 different countries.
TWU Richmond's executive director Rebecca Swaim shares that "It was wonderful to engage with these students, many of whom have just recently arrived in Canada, and see their excitement to learn and grow in this next season. It is truly a privilege to welcome these students into our university community." Additionally, online orientations for TWU Richmond's BA Leadership and MBA students were held throughout the week.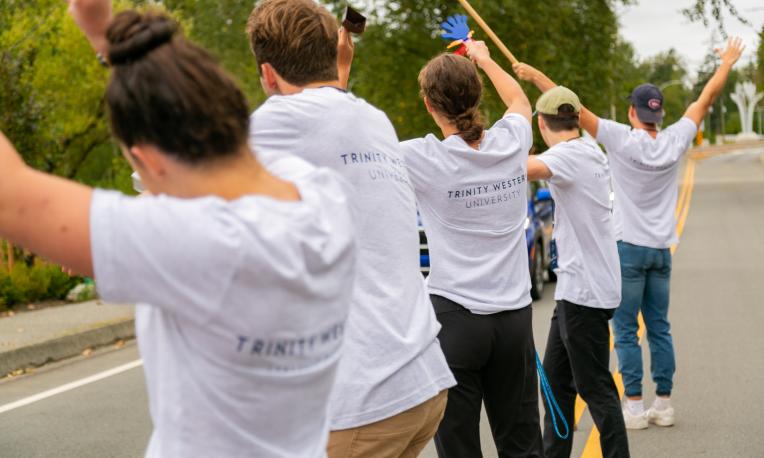 Student Life's Rob Rhea, who plays a key role in organizing O-Week each semester, explains that the three primary goals of O-Week are to support students through personal connections, provide "wayfinding" for campus locations and services, and prepare students for a strong academic start.
The attendance for undergraduate orientation has also increased, and as Rob notes, this year saw the highest number of undergraduate attendees for the spring semester O-Week. "We would usually have around 60 (undergraduate students) in attendance, but this year we had roughly 96, which is about a 50% increase over past years."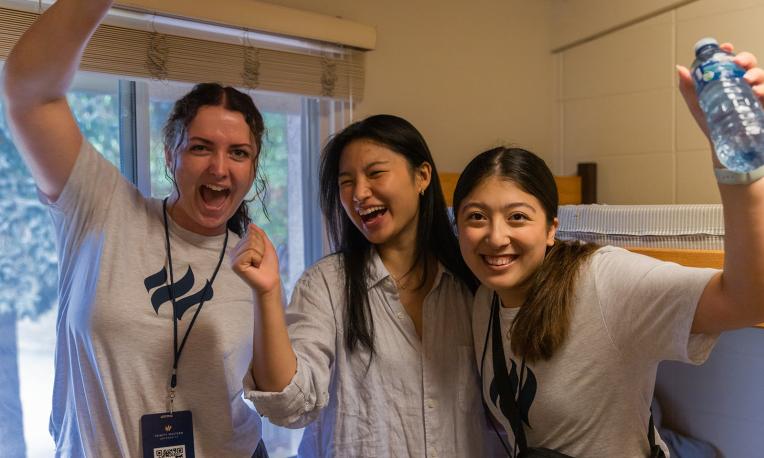 Among undergraduate students, international students were the first to arrive for O-Week. On January 8, Student Life teams greeted a group of 30 early arrivals. Those who arrived early to campus received a warm welcome from the Intercultural Programs team and enjoyed a group dinner with fellow international students.
The next day, on January 9, all O-Week participants were greeted in the lobby of Reimer Centre. Students were welcomed with a free Spartans t-shirt gift, coffee and treats, and six booths that introduced them to valuable campus services like the Wellness Centre, Student Ministries, the Service Hub, TWUSA, the Centre for Calling and Career Development, and Intercultural Programs.
---
---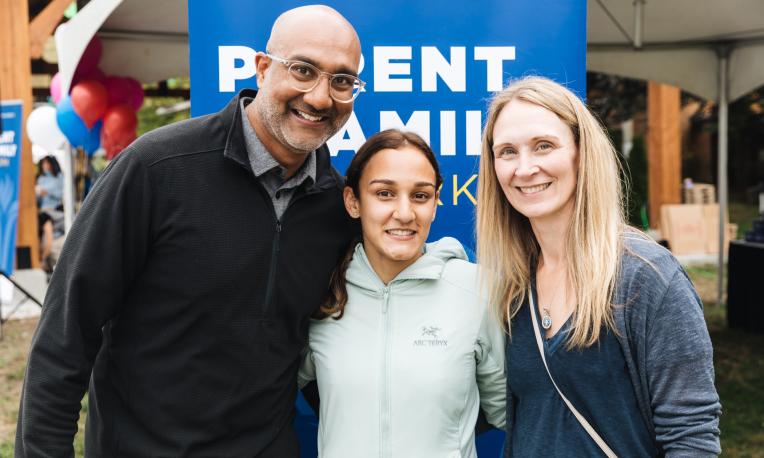 About 35 family members attended O-Week this semester, which, as Rob notes, "is by far the most we have ever had." 
To better serve family members, Student Life quickly adapted new plans. As Rob shared, "Once we realized how many family members were coming, we added a special session for them to attend while the students were attending their first plenary session."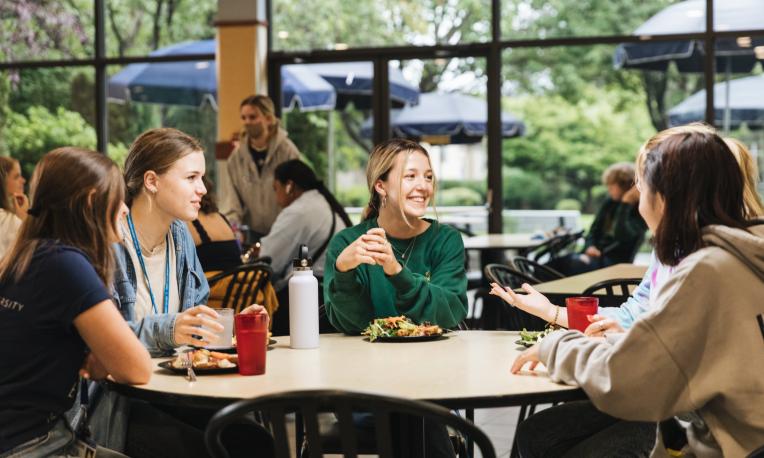 The goal of the first plenary session, held in the Trinity Commons, was for students to build connections with their peers. This networking session was followed by a campus tour, with the goal of helping students learn to navigate around campus.  
Next, students and their families gathered for lunch in the Trinity Commons, where President Mark Husbands extended his greetings and shared a prayer.   
In the afternoon, students attended a second plenary session that focused on academic success. To wrap up the afternoon, strawberry shortcake dessert was served, and students had the opportunity to meet with an academic advisor and connect with Intercultural Programs.
---
About Trinity Western University
Founded in 1962, Trinity Western University is a global Christian liberal arts university. We are dedicated to equipping students to discover meaningful connections between career, life, and the needs of the world. Drawing upon the riches of the Christian tradition, seeking to unite faith and reason through teaching and scholarship, Trinity Western University is a degree-granting research institution offering liberal arts and sciences as well as professional schools in business, nursing, education, human kinetics, graduate studies, and arts, media, and culture. It has four locations in Canada: Langley, Richmond-Lansdowne, Richmond-Minoru, and Ottawa. Learn more at www.twu.ca or follow us on Instagram @trinitywestern, Twitter @TrinityWestern, on Facebook and LinkedIn.