Trinity Western Spartans took the victory over Sherbrooke Vert & Or in the gold medal match of the 2023 U SPORTS Men's Volleyball Championship on March 19 in Hamilton, Ontario. 

Including Canada West and U SPORTS Championships, TWU has now won nine of the last 13 banners since 2015, including five conference titles and four national titles. The Spartans have won four of the last seven U SPORTS championships. As an athletic department, the Trinity Western Spartans have now captured 14 national championships since entering U SPORTS in 1999, including seven from the men's volleyball team, five from the women's soccer program and two from the women's volleyball team. 

Learn more at Trinity Western Spartans.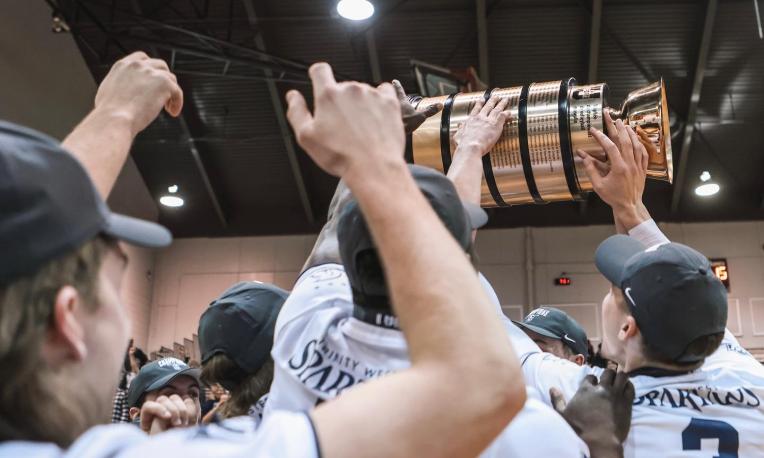 ---
About Trinity Western University
Founded in 1962, Trinity Western University is a global Christian liberal arts university. We are dedicated to equipping students to discover meaningful connections between career, life, and the needs of the world. Drawing upon the riches of the Christian tradition, seeking to unite faith and reason through teaching and scholarship, Trinity Western University is a degree-granting research institution offering liberal arts and sciences as well as professional schools in business, nursing, education, human kinetics, graduate studies, and arts, media, and culture. It has four locations in Canada: Langley, Richmond-Lansdowne, Richmond-Minoru, and Ottawa. Learn more at www.twu.ca or follow us on Instagram @trinitywestern, Twitter @TrinityWestern, on Facebook and LinkedIn.