On November 10, 2022 Trinity Western University President Dr. Mark Husbands signed an Expression of Interest with Dr. John Varghese, Principal of St. Stephen's College in Delhi, India.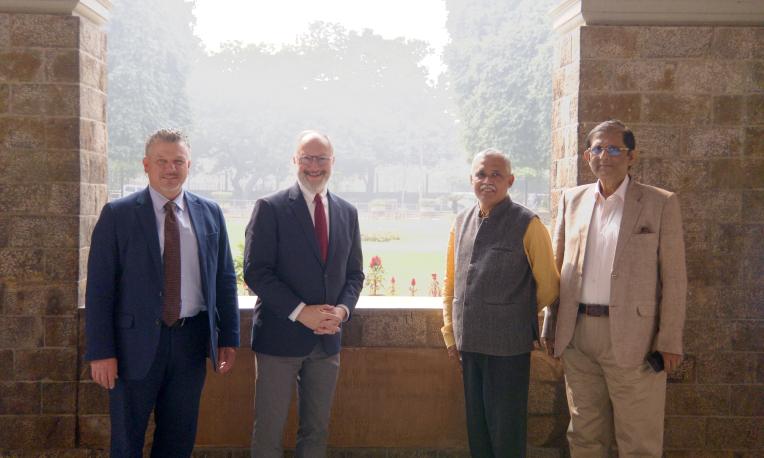 Widely regarded as among the oldest and most prestigious liberal arts and sciences institutions in India, St. Stephen's College—a constituent college of the University of Delhi—has been on the forefront of Indian education since its founding by the Cambridge Mission to Delhi over 140 years ago, in 1881.  
This signing highlights the first day of activity in TWU President Mark Husbands' his first goodwill tour of India.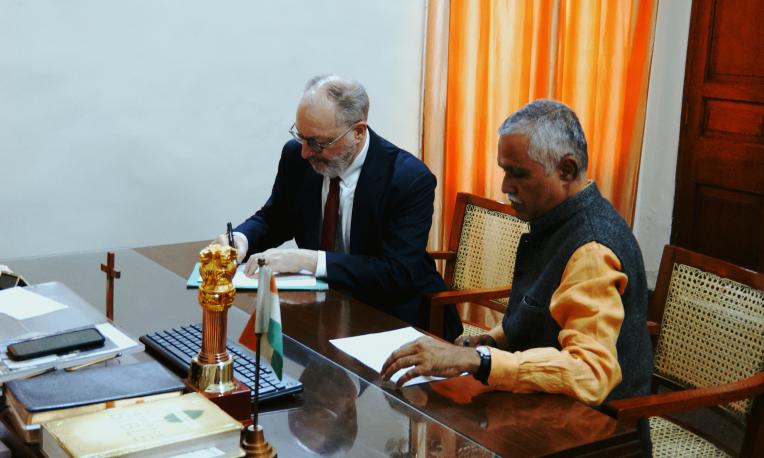 The parties agreed to schedule further discussions about collaborations in humanities, communication, leadership and sport. The members of the delegation from Canada include Dr. Phil Laird, Vice President of Innovation, Global and Academic Partnerships, and Mr. Sushil Rajaratnam, Project Manager for FAR Centres and Innovation Series Strategist.
Joining Dr. Varghese from St. Stephen's College is Dr. Sanil Unnikrishnan, Dean of International Relations.
The goodwill tour represents TWU's first visit to India since the pandemic. Dr. Laird specifies the purpose of the goodwill tour: "to strengthen our partnerships through conferences and collaborative discussions and to develop a deeper understanding of the background and circumstances of TWU students who originate from India."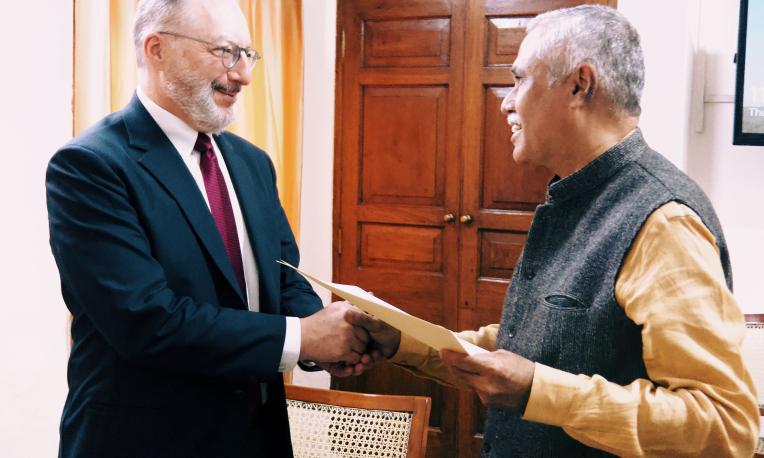 ---
About TWU GLOBAL
GLOBAL connects TWU with the world through innovative programming, cross-institutional relationships, and a commitment to providing quality university education worldwide through our Facilitated Academic Resource (FAR) Centres. GLOBAL has also developed rich and meaningful relationships with many education agents overseas who help promote TWU as a top university choice to international students. Learn more at TWU GLOBAL.
---
About Trinity Western University
Founded in 1962, Trinity Western University is a global Christian liberal arts university. We are dedicated to equipping students to discover meaningful connections between career, life, and the needs of the world. Drawing upon the riches of the Christian tradition, seeking to unite faith and reason through teaching and scholarship, Trinity Western University is a degree-granting research institution offering liberal arts and sciences as well as professional schools in business, nursing, education, human kinetics, graduate studies, and arts, media, and culture. It has four locations in Canada: Langley, Richmond-Lansdowne, Richmond-Minoru, and Ottawa. Learn more at www.twu.ca or follow us on Instagram @trinitywestern, Twitter @TrinityWestern, on Facebook and LinkedIn.