When Alexis Nash heard that youth services provider BGC Langley wanted to update their resource guide for kids seeking help, Alexis not only refreshed their binder of locally available supports—she also creatively turned the collection into an online document accessible through a QR code.
Alexis, who completed this project as part of her practicum for TWU's Human Services Certificate, knows that these new resources will impact kids seeking help at BGC Langley. "This will help kids a lot," she says, "because kids aren't as active in asking for help, this will help youth feel that they have people in their corner."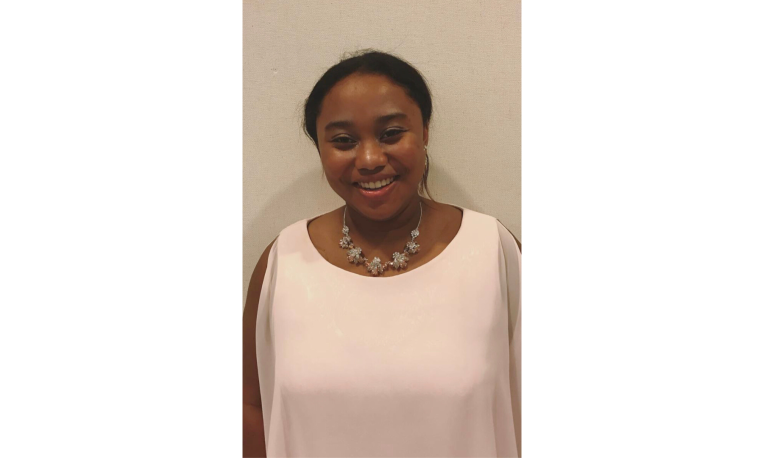 Alexis is among many students in the Human Services Certificate Program who are making a meaningful contribution to local NGOs and agencies, through a supervised practicum.
---
---
In their practicums, students participate in the work of local agencies and complete a capstone project that provides value to the organization and the people whom they serve. As part of their capstone projects, students actively seek out areas of need, and then, in partnership with the host organization, find ways to meet these needs creatively and effectively.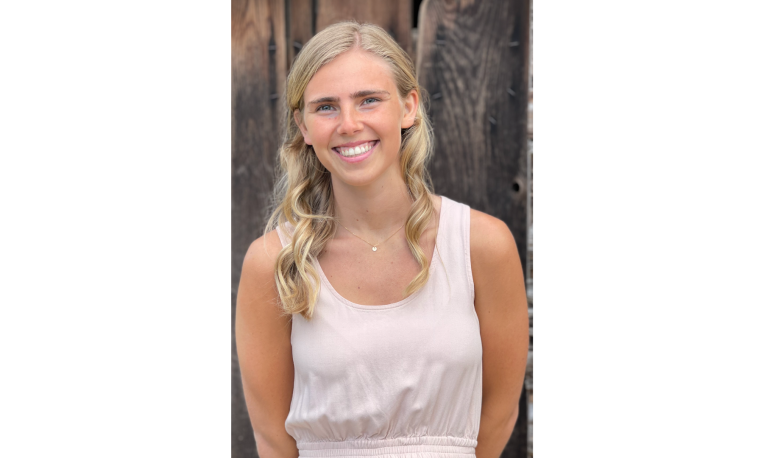 Conducting a creative fundraiser
For Emma Gamache's practicum, she worked with Kurumbuka Leadership Solutions, which provides leadership training in Rwanda and other Eastern African countries. Helping the organization to plan a fundraiser called "Climbing for Kurumbuka," Emma developed a plan, pitched ideas to churches, and recruited church youth groups to participate in this fundraising event that will help empower and equip leaders in Africa.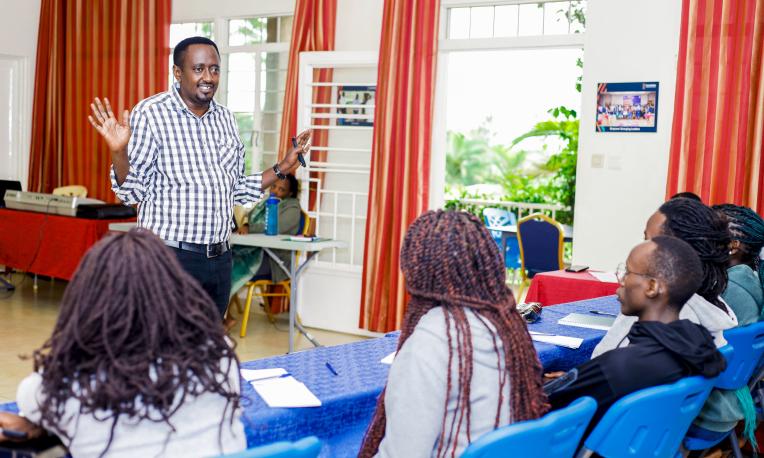 "It's exciting to have churches commit [to the cause]," comments Emma, who has gained experience in conducting a pitch meeting, communicating efficiently, and organizing among multiple external groups. Thanks to Emma's efforts, church youth groups participating in the upcoming Climbing for Kurumbuka fundraising event are now collecting pledges that will be multiplied by the feet they climb at the Omada high ropes course at TWU. 
Seeing and meeting practical needs
This semester, Hannah Hube supported the work of New Hope Community Services Society in helping refugee families adjust to life in Canada, by providing English language lessons. As much of New Hope's work is done by volunteers, Hannah noticed that it would be helpful to have a guiding resource for incoming ESL teachers.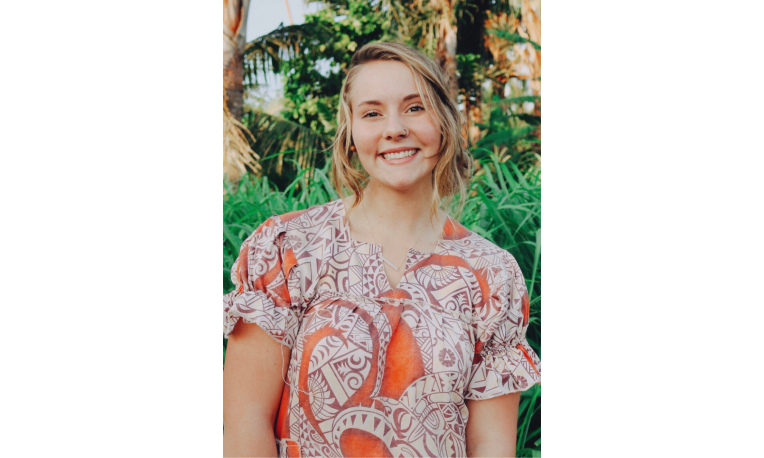 ---
---
Supporting the ethos of New Hope, Hannah developed a guide that focuses on relationship-building and on tailoring the learning environment to students' needs. In addition to providing tools for ESL lesson planning, English-proficiency assessment, grammar and writing, and a set of curated ESL books and games for kids, the guide Hannah developed encourages volunteers to provide "care, love, and hope for refugee families."
One of the learning outcomes from this practicum experience, Hannah reflects, is "seeing what people need and being able to meet their needs in a practical way."
Giving back to those who serve the community
A team of students worked with Wagner Hills, creating resources to help residents transition well to life beyond the recovery centre. Erik Niebuhr started by participating in a Wagner Hills men's program, walking alongside and building relationships with participants. Soon he began assisting with intake processes, service programs, and welcoming at the front desk. Erik says of his experience, "It has been really rewarding, and I've learned a lot about the addictions and recovery process."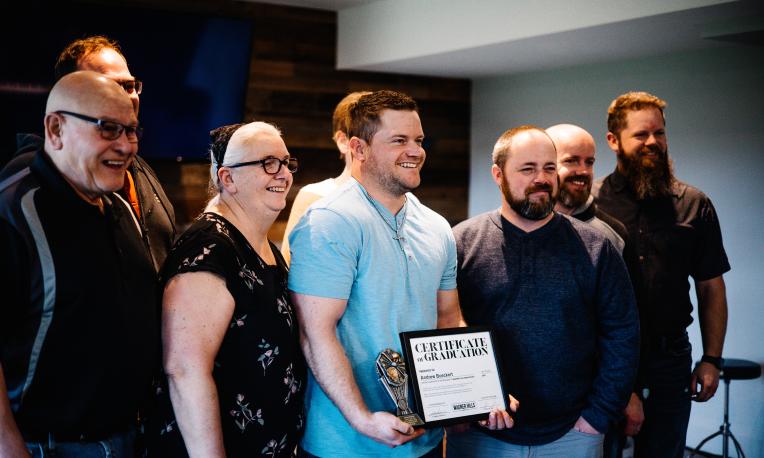 Other student capstone projects include: developing a website for an agency serving children on the autism spectrum, helping to publish a newsletter for BC Foster Parents Association, sourcing information for Surrey Women's Centre on income assistance programs, encouraging women residing at the W.I.N.G.S. transition home, and designing ways to help young girls at Langley Christian School grow in their self-identity and self-esteem.
One student, working with Elizabeth Fry Society, found more effective ways to package harm reduction kits. Another student created a gift guide brochure for Seeds of Hope Children's Society that highlights the stories of children served and invites individuals to purchase a meaningful gift that will support these children.
---
About the Human Services Certificate program at TWU
The Human Services Certificate provides students with the opportunity to experience a wide range of courses in the social sciences, psychology, and sociology programs, preparing students for the helping professions. The program focuses on issues such as child and family development, criminal justice, faith-based social services, general human services, and global social issues. Learn more at Human Services Certificate at TWU.
---
About the Faculty of Humanities and Social Sciences at TWU
TWU's Faculty of Humanities and Social Sciences equips you to analyze, understand, and engage meaningfully with today's world. Through its many and diverse areas of study, the Faculty of Humanities and Social Sciences provides multiple perspectives on the question, "What does it mean to be human?" Learn more at the Faculty of Humanities and Social Sciences at TWU.
---
About Trinity Western University
Founded in 1962, Trinity Western University is a global Christian liberal arts university. We are dedicated to equipping students to discover meaningful connections between career, life, and the needs of the world. Drawing upon the riches of the Christian tradition, seeking to unite faith and reason through teaching and scholarship, Trinity Western University is a degree-granting research institution offering liberal arts and sciences as well as professional schools in business, nursing, education, human kinetics, graduate studies, and arts, media, and culture. It has four locations in Canada: Langley, Richmond-Lansdowne, Richmond-Minoru, and Ottawa. Learn more at www.twu.ca or follow us on Instagram @trinitywestern, Twitter @TrinityWestern, on Facebook and LinkedIn.