This year's Legacy Luncheon, hosted on Oct. 21, celebrated faithful members from our community who are making a tremendous difference in the lives of many students at TWU.
Through named scholarships and awards, and by including TWU in their estate plans, donors make a direct and lasting impact on many who are journeying towards pursuing graduate and undergraduate education at TWU—an education that opens doors for graduates, their families, and the communities and societies in which they serve.
---
---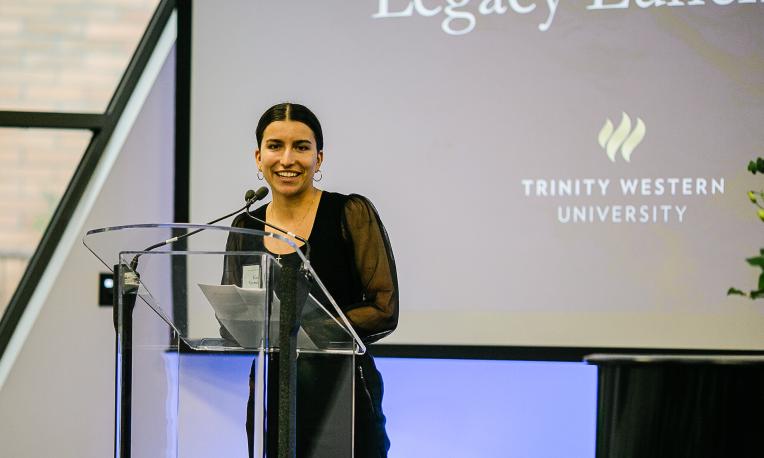 Generous giving leading to lives changed
On a cheerful fall afternoon at the Langley campus, scholarship recipients connected with those whose generous giving has helped them progress through their studies at TWU.
Katie, a fourth-year Media & Communications student, describes the value of a TWU education in "developing a voice to transform culture in a powerful way."
"I was really drawn to the integrative nature of the University, the community, connection, spiritual richness, and development of the whole person. I see now how I have been equipped for life in so many ways."
Having gained experience working as a communications and outreach assistant for a member of Canada's parliament, Katie discovered a passion for government relations and interviewing change makers. She also expresses interest in pursuing graduate studies. 
"When I reflect deeply on my experiences at TWU, I am blown away by the generosity of the community here and the lifelong connections cultivated."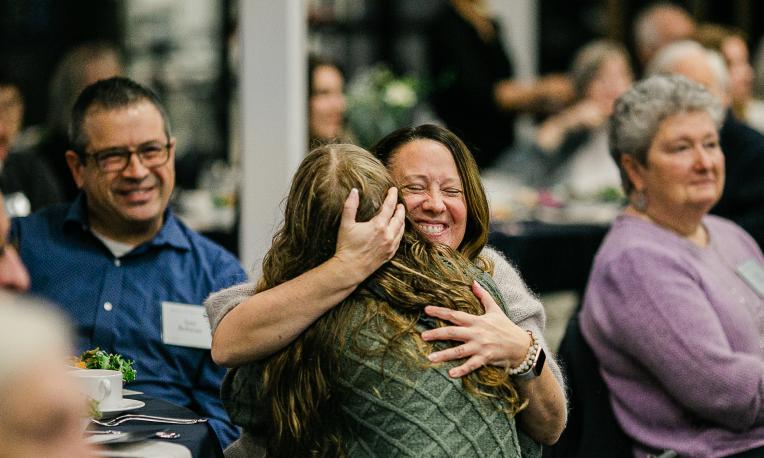 Supporting graduates to be equipped for life
Saater is a medical and public health professional from Nigeria who chose to attend TWU's MBA program. He noticed Trinity Western's distinctive approach to incorporating Christian faith into business education.
---
---
"I started considering my strengths and weaknesses, and knew I wanted to gain further knowledge on the financial side of business to round out my skill sets," Saater shared. "It was then that I started to look at MBA programs and specially chose Trinity Western University, as I was thrilled by the philosophy at Trinity, [that of] incorporating Christian ethics into the program. This was one of the most important factors for me. The MBA program provided me with all the tools I needed to round my business and financial acumen."
Saater was supported in his studies at TWU though the Dr. Mulat Baffa Legacy Bursary. Today, Saater is blessing others with his skills and training in medicine, public health, and business.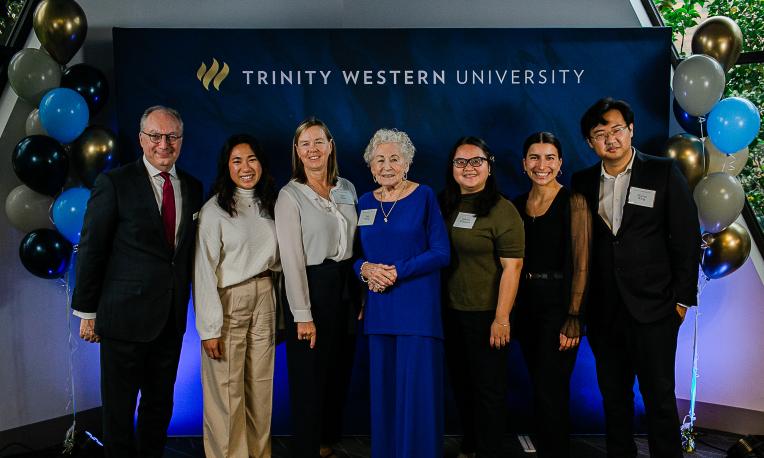 Helping future leaders realize their dreams
At the Legacy Luncheon, Saater expressed his gratitude, "I am grateful to all of you who chose to believe in someone, supporting them at such a pivotal time in their life. Thank you for helping them realize their dreams. I am especially grateful to my donor for providing the support when I needed it most."
He also offered a word of encouragement to those who give, "I believe there is nothing greater than when God is pleased with what we do. Indeed, I believe that the Lord will bless you all as you continue to impact the lives of so many students at Trinity Western. …In this way, please know that the seeds of hope you plant in the lives of TWU students does not stop with them—often many others continue to benefit because you choose to believe in one student life. Thank you, and God bless you!"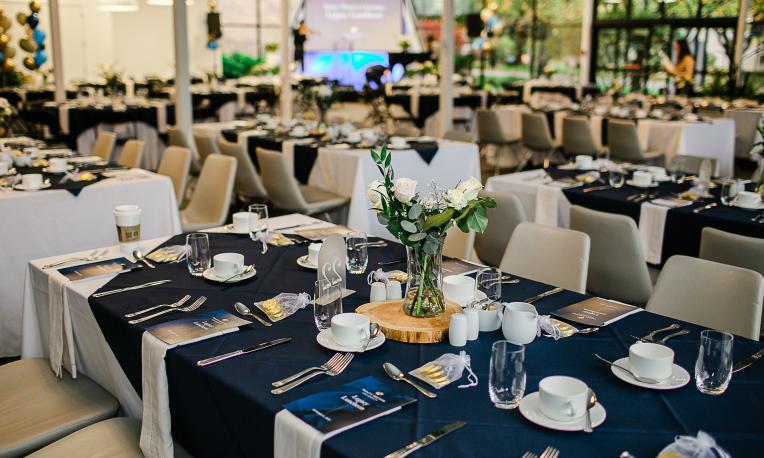 Honouring faithful supporters
Many donors have faithfully supported Trinity Western students for many years. Hazel and Jim Campbell are members of the TWU Retirees' Association, and they are among those who have invested into the lives of many students and graduates. Hazel expresses, "We are so appreciative of …the contributions that allow students the opportunity to attend the university with the help of scholarships." Participating at the Legacy Luncheon, Hazel remarks, "I particularly enjoy meeting some of the students who have benefitted from the TWURA scholarships."
Meaningful connections
Through giving to Trinity Western, donors have the opportunity to see first-hand how their generosity fosters the next generation of Christian leaders and thinkers. At events like the Annual Legacy Luncheon, supporters and students connect and share their life stories, making it an exceptional and deeply meaningful gathering. 
---
About Giving at TWU
TWU equips future leaders with an education that is second to none so that through them, the world may know Christ's truth, compassion, reconciliation, and hope. When you give to Trinity Western University, you are not only investing in the growth and development of Canada's leading global Christian liberal arts university—you're investing in people. Learn more at Giving at TWU.
---
About Trinity Western University
Founded in 1962, Trinity Western University is a global Christian liberal arts university. We are dedicated to equipping students to discover meaningful connections between career, life, and the needs of the world. Drawing upon the riches of the Christian tradition, seeking to unite faith and reason through teaching and scholarship, Trinity Western University is a degree-granting research institution offering liberal arts and sciences as well as professional schools in business, nursing, education, human kinetics, graduate studies, and arts, media, and culture. It has campuses in Canada in Langley, Richmond, and Ottawa. Learn more at www.twu.ca or follow us on Instagram @trinitywestern, Twitter @TrinityWestern, on Facebook and LinkedIn.