Dear TWU Community,

Welcome to the beginning of a new academic year, a time of excitement and anticipation.

At Trinity Western, we are eager for students to chart their path to a bright and safe future. Their hopes, dreams, and plans for a positive and purposeful life are worthy of great care and attention, and you have a wonderful role to play in their journey.

Every classroom discussion, research project, homework assignment, or service activity can help students to unlock their potential and place in God's larger story.

Whether you are a member of our TWU staff, faculty, donor, or alumni community, your involvement in the lives of our students can help them to secure a bright and positive future. Your encouragement and guidance can be a tremendous blessing, and your wisdom, prayers, and support can help them to discover how their gifts, abilities, and passions intersect with the greater needs of the world.

As you know, TWU is a uniquely supportive place: students who arrive here soon discover a community of people committed to helping them grow and discover God's purpose for their lives. I hope that you know how important your investment in the learning, development, and flourishing of our students truly is.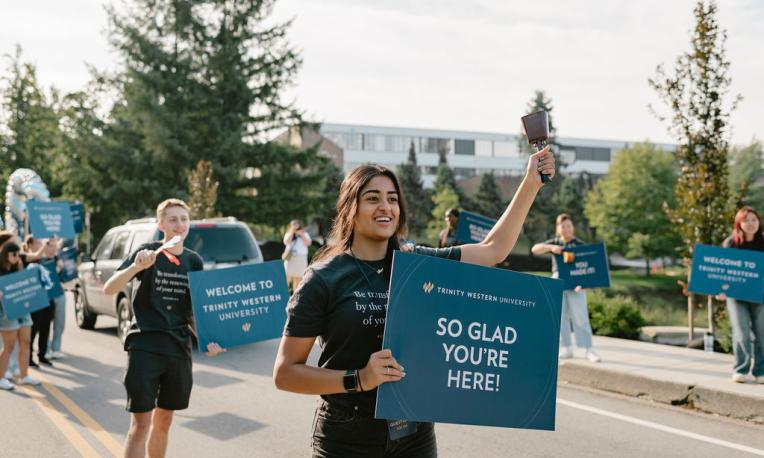 Every year, Trinity Western University selects a passage of scripture as our theme verse. This year, we're seeking to dive more deeply into God's teaching through Paul in his letter to the Romans, where he encourages followers, ". . . be transformed by the renewing of your mind" (Rom. 12:2, NIV). 

As we enter this new school year, I pray that you also experience the ongoing transformation that walking in step with the Spirit brings.

Welcome to another incredible year. Together, we have the privilege of helping our students to become equipped for life.
Grace and peace,
 
Mark Husbands, Ph.D.
President & Vice-Chancellor
---
About Trinity Western University
Founded in 1962, Trinity Western University is a global Christian liberal arts university. We are dedicated to equipping students to discover meaningful connections between career, life, and the needs of the world. Drawing upon the riches of the Christian tradition, seeking to unite faith and reason through teaching and scholarship, Trinity Western University is a degree-granting research institution offering liberal arts and sciences as well as professional schools in business, nursing, education, human kinetics, graduate studies, and arts, media, and culture. It has four locations in Canada: Langley, Richmond-Lansdowne, Richmond-Minoru, and Ottawa. Learn more at www.twu.ca or follow us on Instagram @trinitywestern, Twitter @TrinityWestern, on Facebook and LinkedIn. For media inquiries, please contact: media@twu.ca.