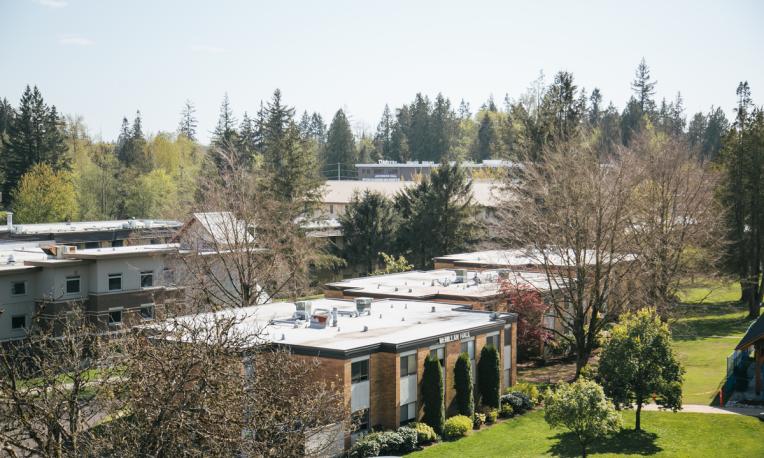 Our campus apartments offer upperclassmen residents an independent experience with the advantage of remaining at the center of the campus environment. Apartments are specifically for upperclassman students who have at least 57 credit hours or are 21 years of age, and are looking for the environment of living in an apartment building as a tenant. All apartments have constant open co-ed hours, but do not allow opposite-gender sleeping arrangements.
McMillan Hall has 30 apartments with a traditional setting including kitchen, living room, and bathroom, in 1 or 2 bedroom formats. Fraser Hall also has thirty 1 and 2 bedroom apartments of a similar description.
Community activities are organized by four Apartment Community Reps, and include potlucks, progressive dinners, cooking seminars, and more. 
---
McMillan Hall Amenities 
In-building laundry facilities
Full kitchen with fridge, stove and microwave
Wireless internet access
Some furnishings are provided – beds, dressers, desks
Some living room and dining room furnishings are provided: couch, coffee table, chair, table and dining chairs
Laundry rooms in each section; card or app-operated, large load-capacity washers and dryers
---
Apartment Floor Plans