New exhibition by TWU student artists Lines and Limits is showing March 23–April 24, 2023 in the Emerging Artist Gallery in Jacobson Hall at the Langley campus.
---
About the exhibition
Words by Russell Leng
Lines and Limits is a group exhibition of upper level painting students responding to the theme of Borders. Some artists have looked outward, offering an aesthetic response to geo-political, environmental, or social topics. Other artists used the painting process as a way to bravely move through personal boundaries that at one time seemed impermeable.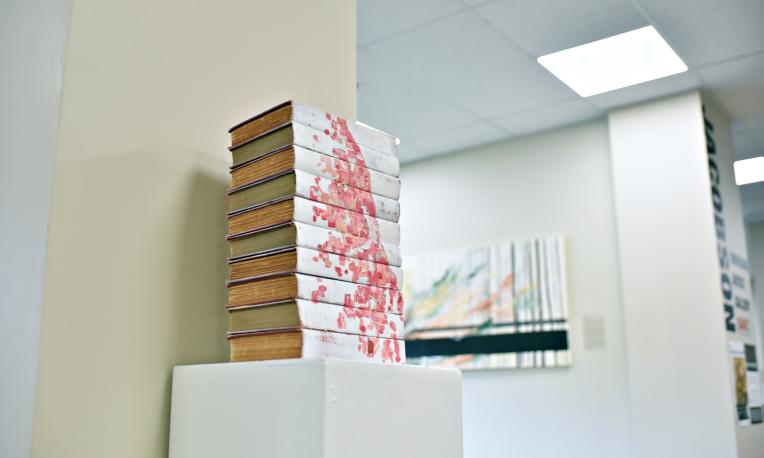 In this context, the visual cue of a 'line' becomes a potent symbol. Demarcating, dividing, flashing, inviting, or describing. The line ranges from delicate and porous to solidly enforced with a wide range of materials such as spray paint, thorns, LED lights, plaster, oil pastels, in addition to traditional painting mediums. The month-long inquiry process challenged artists to open themselves and spill into their work, inevitably confronting their own borders along the way.
---
Participating artists
Amelia Thorpe
Cecilia Nguyen
Zaeya Winter
De Tang
Yihan Wang (Martin)
Rebecca Knott
Anna Tamblyn
Emily Standerwick
Ruge Li (Lucia)
Marah Kittelson
Chelsea Bradshaw
Simon Shackelford
Yixin Zhang (Eva)
Rincy D'silva
Anya Anunson
Jenna Neumann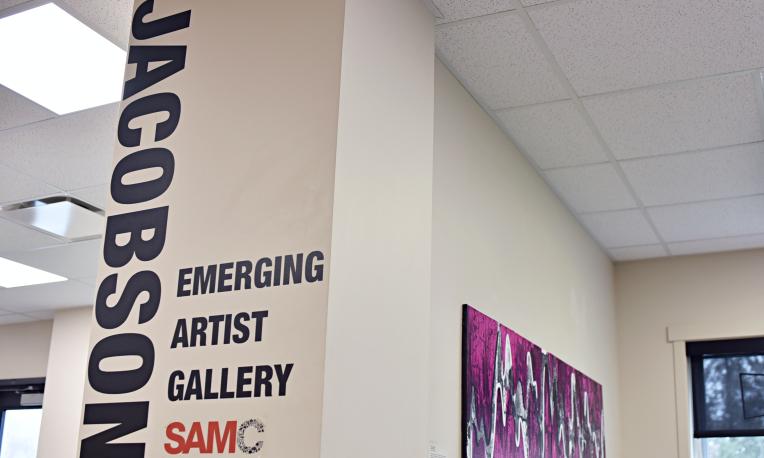 ---
About TWU's School of the Arts, Media, and Culture

Immerse yourself in what you love best, whether it's visual or performing arts, media, or communication. Grow with others who are just as passionate and exceptional as you. That's the beauty of learning in community. You'll find your people here. Learn more at School of the Arts, Media, and Culture.
---
About Trinity Western University
Founded in 1962, Trinity Western University is a global Christian liberal arts university. We are dedicated to equipping students to discover meaningful connections between career, life, and the needs of the world. Drawing upon the riches of the Christian tradition, seeking to unite faith and reason through teaching and scholarship, Trinity Western University is a degree-granting research institution offering liberal arts and sciences as well as professional schools in business, nursing, education, human kinetics, graduate studies, and arts, media, and culture. It has four locations in Canada: Langley, Richmond-Lansdowne, Richmond-Minoru, and Ottawa. Learn more at www.twu.ca or follow us on Instagram @trinitywestern, Twitter @TrinityWestern, on Facebook and LinkedIn.