Art & Design
Bachelor of Arts (BA), Minor, Concentration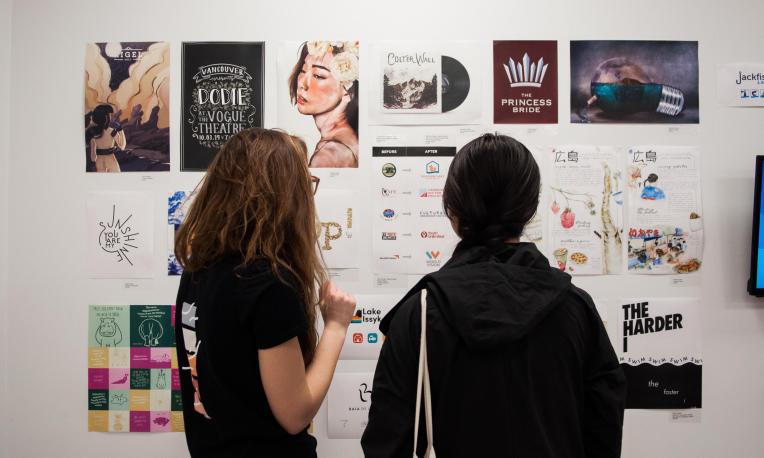 In TWU's Art & Design program, you'll discover, explore, and hone the potency of visual language. You'll find new ways to interpret, challenge, and love your world through a Christian lens. 
Creativity drives culture. We are a community of professional artists, designers, scholars, and students who look at visual ways of creating. Within a variety of interdisciplinary historical, critical, and theoretical contexts, we explore how visual art and design practices can be used to create and critique culture. Our program empowers students to become creative leaders who are able to adapt and innovate in our rapidly changing world. 
OUR PROGRAM 
As a student of Art & Design at TWU, you will receive one-on-one mentorship within a supportive and challenging creative community. You will be encouraged to take risks, think critically, and explore intersections between faith and art. Grounded within a liberal arts core, this program offers visual foundations, digital design, art history, theory, and studio practices such as drawing, painting, printmaking, photography, and intermedia installations. 
Alumni Perspective
"This is a program that has developed my abilities, grown my thinking, and opened my heart to embrace the place of the artist in God's kingdom, all while preparing me for graduate-level education. The professors are caring, inspiring, and invested in their students from day one until well after graduation."
- Caleb Spyksma ('19)  |  UBC Architecture Graduate Student
Careers in Art & Design
Our alumni have pursued graduate programs throughout North America and around the world. Many students establish art careers in:  
Design  
Studio art  
Media production 
Graphic design  
Art therapy
Art history  
Art education