Imagine a university that does more than just prepare you for a career—one that equips you to set the foundation for a full and meaningful life. At TWU, you'll experience an authentic and engaging community capable of helping you create connections between biblical truth and every area of your life and work. We are deeply committed to providing a complete, whole-person education where you will develop practical professional skills while exploring bigger ideas about who you are, what you believe, and what you're called to do in the world.
Life at Trinity Western
Looking for a vibrant community experience with opportunities to meet new friends, make lifelong memories, and grow in all areas of your life? Whatever your skills or interests, there's a club, team, ministry, or activity for you to get plugged into.
At TWU, you can play on an intramural sports team, take a walk with friends around McMillan Lake or through our network of nature trails, cheer on the Spartans, have some laughs at 11:07 (our comedy improv night)—and that's just one day in your life as a TWU student.
Spiritual Formation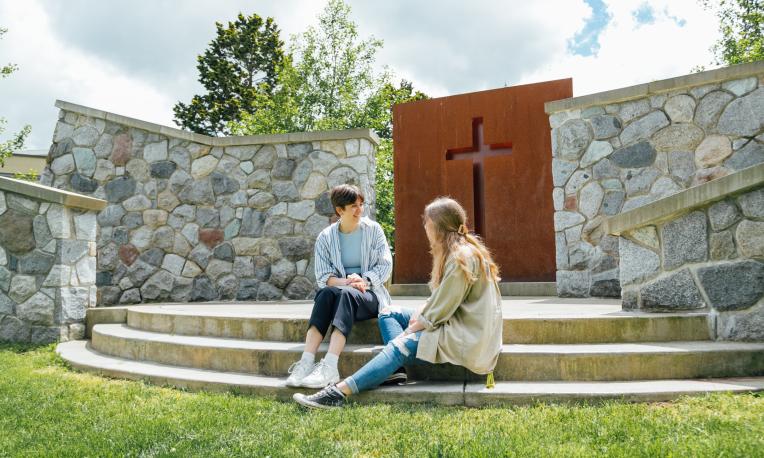 Every other weekday, we gather as a community for our voluntary chapel service. Chapel features an engaging lineup of speakers, thought-provoking messages, community prayer, student-led worship, and more.
You can explore and live out your faith alongside others on a similar journey by participating in one of our many on-campus Student Life programs, such as small-group Bible studies, discipleship groups, and spiritual formation workshops. Our peer mentorship programs pairs students for individual discipleship.
Welcome to Campus
Surrounded by greenspace and a stunning view of the Coast Mountains, our main campus in Langley, British Columbia is just a short drive from Vancouver, and right next to Fort Langley—a picturesque university town on the banks of the Fraser River.
This location provides the perfect environment to explore the best of outdoor life—hiking, skiing, or the beach—with easy access to the benefits of a big city—food, culture, and concerts.
On sunny days, the lawns around campus are full of students reading, relaxing in hammocks, or playing spikeball. In cooler weather, students connect in the Trinity Commons or gather outdoors by the fire in the Ubuntu Pavilion. Just down the road in Fort Langley, Trinity Western House is a favourite spot for studying with friends or watching Spartans' away games with fellow fans.
Connect
Our admissions team is ready to answer any questions you have about TWU. We're here to help you every step of the way.
Admissions Office