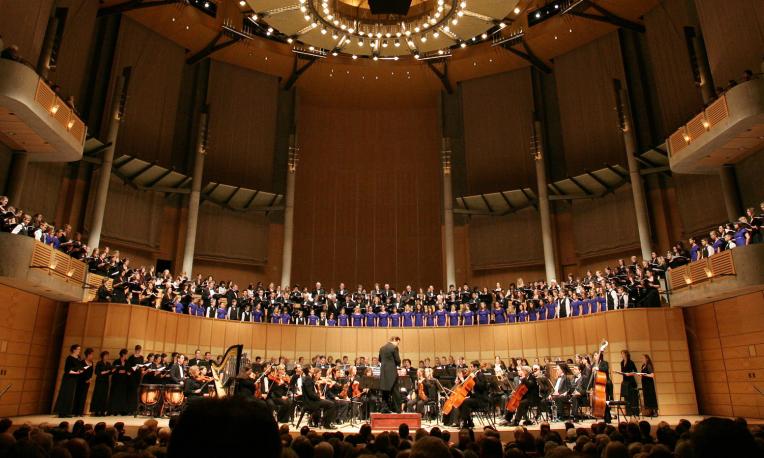 Do you find that your love of music underscores your thoughts of a future career?  Do you have a desire to impact the soundtrack of the world?  We invite you to come develop your skills and shape your understanding of music in a caring, supportive environment.
Through a variety of styles and methods, the art of music has been savoured and explored by every world culture.  Music draws people together, entertains, inspires, marks important occasions, and expresses what words fall short of capturing. Music is a unique language of communication with a strong emotional impact, free from the restrictions of concrete meaning.
Express your musical creativity; embrace and explore it, amidst a community of dedicated musicians.  Informed by their Christian perspective, our instructors breathe creativity into their work as scholars, teachers and performers.  Our graduates have gone on to work as educators, worship leaders, composers, studio musicians, conductors, music scholars and performers.  We invite you to imagine the possibilities of a career shaped by your music degree at SAMC.
Dr. Jon Thompson 
Chair, Department of Music
Our Mission
The SAMC Music Department provides students with high calibre musical training. Our Christ-centred mentoring within a supportive community of learning cultivates creativity and excellence. We seek to graduate passionate and spiritually mature musicians who will transform culture for Christ.