Music
Bachelor of Arts (BA), Minor, Concentration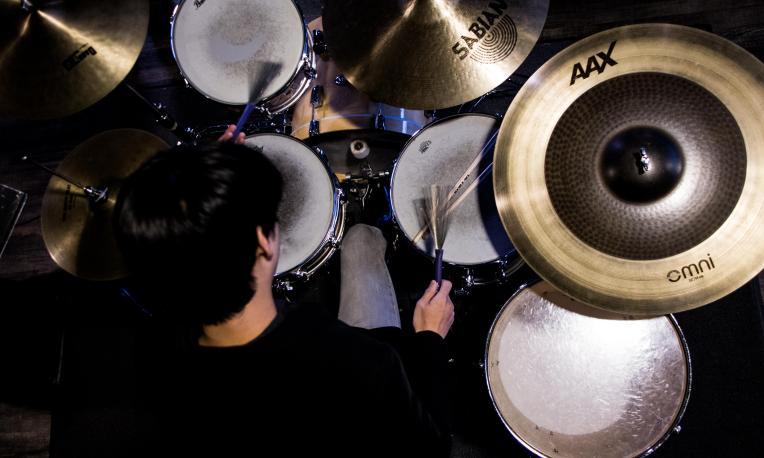 Impact culture as a creative, thoughtful, highly capable musician. Discover the TWU Music program.
Music fills our world and we believe that musical and cultural literacy are critical for Christian musicians. Our Music program provides Christ-centred mentorship and exciting peer collaborations, along with abundant opportunities to hone your musical and leadership skills. Mentorship from professors will take your passion for music and help you develop your ability to impact culture as a performer, educator, creator, or scholar.
PROGRAM HIGHLIGHTS
Instrumental Music - In small and large ensembles, you will sharpen your technical and artistic skills while learning to collaborate with grace and creativity. This vital part of the program will give you a wide variety of performance opportunities.
Choirs and Vocal Ensembles - As a part of our internationally recognized vocal ensembles, you will benefit from exposure to outstanding, eclectic repertoire, the opportunity to sing under distinguished conductors, and the chance to collaborate with professional choirs and orchestras.
Private Music Instruction - Receive instruction in voice, piano, guitar, and most band and orchestral instruments, all offered on campus by a roster of affiliate music faculty who are also active as professional performers.
Recording Studio - Study in a digital music and audio post-production facility that features Cubase on a Mac platform, with a collection of professional audio production equipment. Three separate studios facilitate students learning outside of class time. Each recording class will develop your skills with technology to prepare you for practicum positions that serve clients on and off campus.
Alumni Perspective
"At TWU, I learned to create music inspired by faith. Through the thoughtful instruction of my professors, I gained not only technical competence but more importantly, a deeper understanding of art and the world. Small classes fostered meaningful discussions and a desire for growth in students. I am thankful to have found an education that was both challenging and personal."
- Caleb Chan ('11)  |  MMUS (Composition)  |  SSHRC Award Recipient
Careers in Music
Your options are endless, and could include being a:
Private music instructor
School music teacher
Worship leader
Conductor and composer
Performer
Instrumentalist
Music librarian and publisher