As a global Christian university, TWU seeks to equip graduates for life. Key to this work is our effort to help students better understand their identity, values, and calling in the world.

Building strong and effective international partnerships helps to create a foundation for greater understanding, growth, co-operation, and development. Global partnerships enable TWU students to have a fuller education, enriched by the perspectives, experiences, and lives of people from many cultures. 
On June 8, 2023 Trinity Western University was honoured to welcome a delegation from the Association of Southeast Asian Nations (ASEAN) that included the consular representatives of Thailand, Vietnam, Indonesia, Malaysia, and Philippines.
The ASEAN delegation visited TWU Richmond campus' Minoru location as part of a Richmond, B.C. study tour led by Councillor Chak Kwong Au from the City of Richmond that introduced the delegates to the region's strengths.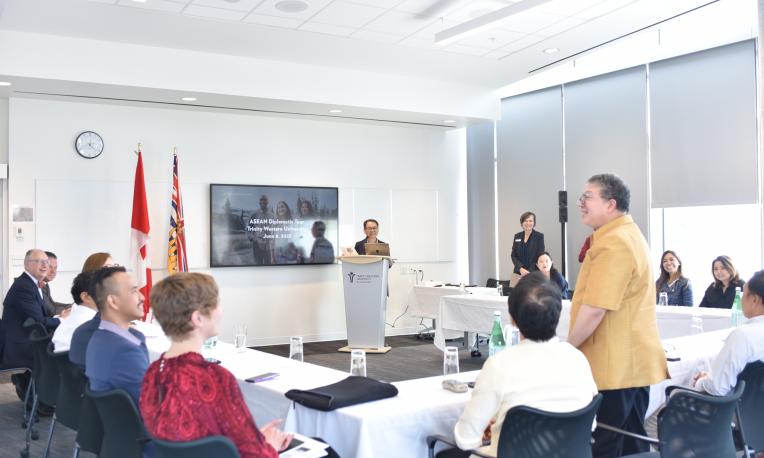 Highlighting TWU's student-focused education

TWU President Mark Husbands, Vice President of Innovation, Global and Academic Partnerships Phil Laird, and Executive Director of TWU Richmond Rebecca Swaim welcomed the ASEAN delegation. Following presentations on the value of TWU's unique student-focused education and the economic strengths of the Richmond area, ASEAN delegates contributed questions and comments on behalf of their countries' interests and the interests of students seeking educational and advancement opportunities in Canada.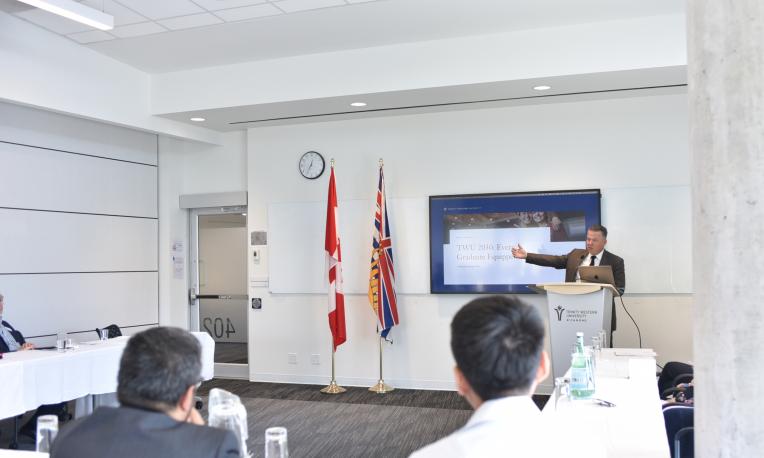 Global connections at TWU
Since its founding in 1962, Trinity Western has grown in significant ways. Today TWU welcomes over 6,000 students from more than 80 different countries. In addition to opportunities to study at TWU's four Canadian locations — Langley, Richmond-Minoru, Richmond-Lansdowne, and Ottawa — students may also choose to study online or through one of TWU's FAR CENTRE™ Programs, hosted in partnership with several educational institutions around the world.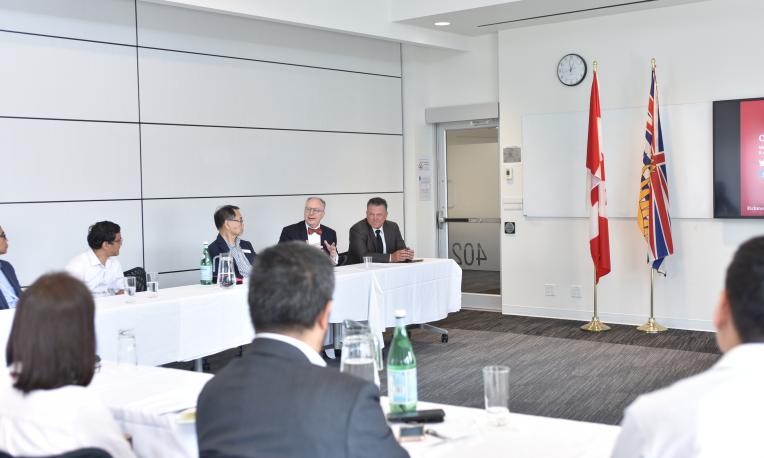 Programs and offerings for all students
Students who come to TWU can expect an education that seeks to equip them for lives of meaning and excellence. With 48 undergraduate and 20 graduate degree programs, Trinity Western offers studies in business, nursing, education, human kinetics, sciences, humanities, and arts, media, and culture. Moreover, TWU has recently launched a PhD in Nursing program, as well as a new Executive MBA program that is available at both Langley and Richmond campuses.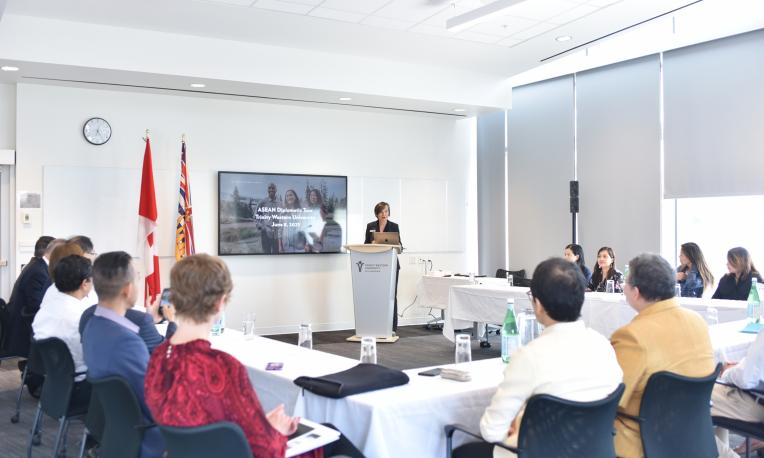 ---
See also: TWU Ottawa travel study students gain fresh insight into government, public policy, and law 
---
About Trinity Western University

Founded in 1962, Trinity Western University is a global Christian liberal arts university. We are dedicated to equipping students to discover meaningful connections between career, life, and the needs of the world. Drawing upon the riches of the Christian tradition, seeking to unite faith and reason through teaching and scholarship, Trinity Western University is a degree-granting research institution offering liberal arts and sciences as well as professional schools in business, nursing, education, human kinetics, graduate studies, and arts, media, and culture. It has four locations in Canada: Langley, Richmond-Lansdowne, Richmond-Minoru, and Ottawa. Learn more at www.twu.ca or follow us on Instagram @trinitywestern, Twitter @TrinityWestern, on Facebook and LinkedIn.

For media inquiries, please contact: media@twu.ca.