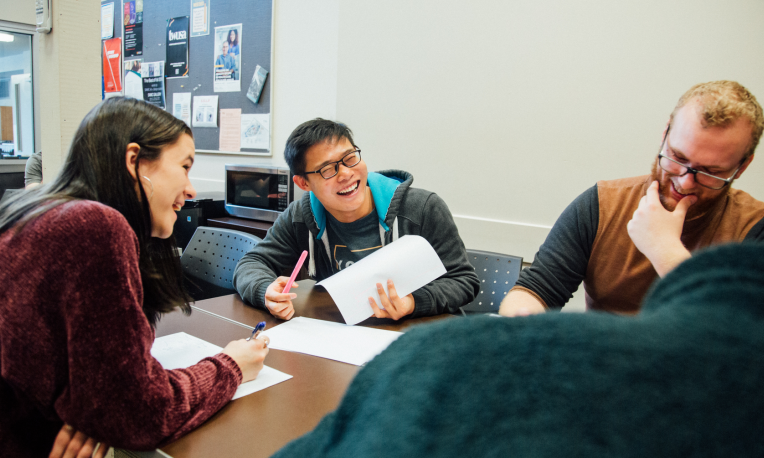 If you are thinking about your future - your calling and career - and want to talk it through then we are here for you!
University is about discovering new things about the world and yourself. It's an opportunity to explore life-defining questions such as who you are and what you believe. Answers to these questions can help you make sense of how you want to live when you graduate and what you want to do. Throughout your time at TWU you will have many opportunities to think deeply about these questions in multiple classes and in conversations with faculty, staff, alumni and, of course, your family and friends. We encourage you to seize these opportunities as we believe they better help you understand yourself and your relationship to the world.
Start Today!
It's never too late to think about your future! Our TWU Community is here for you. Why not find a time today to:
Talk to one of your Profs (and/or Faculty Advisor) about the future and find out more about their perspective on calling and careers.
Chat to a staff member after class or by email or on Teams and learn about how they approach questions about purpose, impact and direction.
Reach out to one or two people in your life who you respect and invite them to be part of your "Future Team" - to be in your corner as you manage a major transition. 
Connect with one of our Career Coaches by Zoom or in-person - your choice! They can be a sounding board for you, point you towards different resources to help you explore your calling, and encourage you to live life to the fullest!