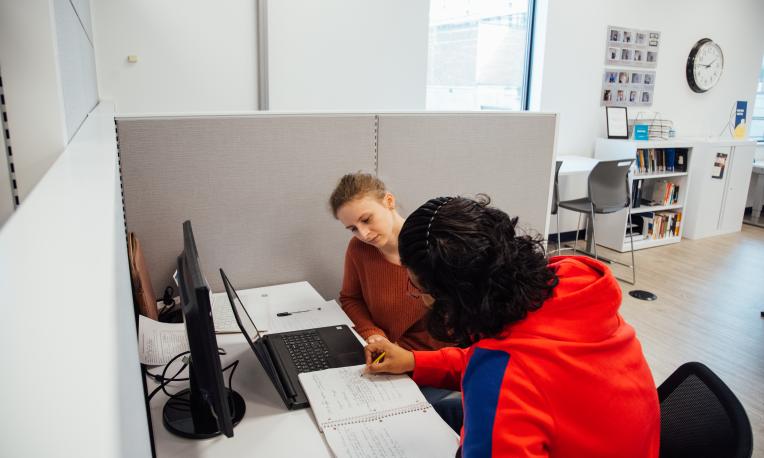 Welcome to the Writing Centre!
We are here to assist all students with their academic writing assignments in any subject at any stage of the writing process.

Our trained writing tutors can help you with your writing tasks such as choosing a topic, formulating a thesis, generating ideas, organizing an outline, assessing paragraph development, documenting sources, and revising sentence structure, grammar, word choice, and punctuation. We suggest that you come early in the writing process and book proactively for upcoming assignments. 

We will not edit or proofread for you, but we will help you do that yourself. The great news is that we are free—there is no charge for our services. 

We also encourage you to come more than once. Writing Centre research consistently shows improvement in student writing after three sessions. For three consecutive semesters, TWU conducted a study of first-year English and Writing classes. Students who attended the Writing Centre averaged one letter grade higher than those who did not attend. In Fall 2018, the average GPA for first-year students who used the Writing Centre was two letter grades higher than first-year students who did not. 

The first visit may require some bravery: to admit some confusion, to embrace some new way of knowing, or to reconsider a part of your paper. The writing tutor will seek to provide a safe, motivating environment. 

We look forward to working with you!