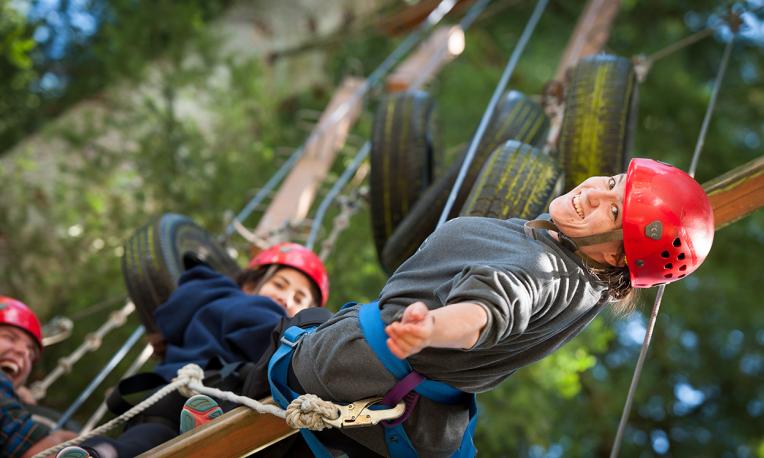 The high ropes or challenge course elements involve two to three people working together at a time to overcome a problem 30 to 75 feet high, while the rest of the group is responsible for their safety using a rope and harness system. Learn hands-on about group and one to one communication, leadership, teamwork, trust, planning, risk taking, group and individual goal setting, and adapting to change.
After completing each activity on the high ropes course, you and your team will analyze your roles and the reasons why certain strategies did or did not work. Your group will see how each individual deals with stressful situations and utilizes innovative and new solutions. Throughout the day, metaphors and analogies are drawn from the activities and your group will discuss how they can apply the principles you've learned to their everyday life and learning situations.
Location: Trinity Western University Campus
Time: We suggest a minimum of 4 hours
Physical Ability: We have designed our course for most physical abilities. Participants must be 12 or older.
---