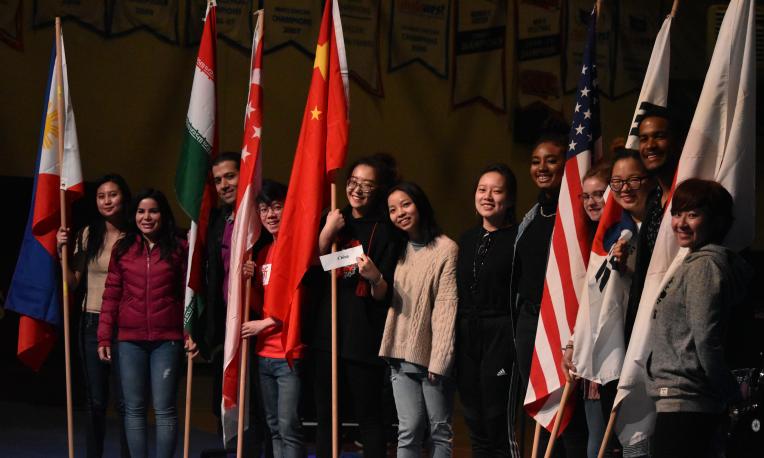 More than 80 countries are represented in the student body. International students are found throughout the University community, in the English as a Second Language (ESL) program and at both the undergraduate and graduate level. International and ESL students contribute to the diversity of our community, helping enrich every student's education.
The Intercultural Programs (ICP) team serves the international student population by providing them with an introduction and orientation to the TWU community, and by offering ongoing support as they transition to life and school in Canada. ICP is also a bridge between North American and International students; heightening campus awareness of cultural diversity by advocating for equity where differences and tensions may arise. ICP organizes cultural activities and strives to offer welcoming personal connections for international and poly-cultural students.
Intercultural Programs (ICP)
Need a break from studying or classes? Come join various intercultural events that are hosted throughout the year. Food, film, dance and art are just a few ways that we celebrate the diverse TWU community on campus.
Are you "culturally hungry"? Learn how to cook a delicious meal from a different culture and learn more about their culture.
Come connect and make friends with other international students or TCK and MK students in the community through fun activities together.
Need a space to cook your lunch, meet friends, take a nap or study? Come visit our Global Lounge, located in the Robert G. Kuhn Centre (1st floor). The Global Lounge is a space for residence and commuters, regardless of nationality, background or culture, to hang out and relax in a home-like space.
Get involved with the various culture clubs on campus. These clubs get together to hangout, run activities in the community and promote or celebrate their culture within Trinity Western University. Open to individuals from all different cultures.
Chinese Culture Club – This club is dedicated to serving our Chinese community and beyond both online and in-person.
Afro-Caribbean Club – This club engages and supports our Black community, regardless of where they are from. Open to all who are interested in learning about the diverse cultures.
India Club - This club supports our amazing Indian community, both online and in-person, and organizes amazing events to celebrate their culture.
How to Get Involved
Want to find out more? Interested in participating or want to see our upcoming events? Follow us on Instagram or e-mail us!