Monica Rawlek-Elizondo ('21) graduated from Trinity Western as an honours philosophy major. Coming from a small town in northern British Columbia, philosophy had never been on her radar before.
When she first arrived at TWU, her plan was to study English because she enjoyed writing, and it seemed like a logical choice for her. However, she soon found that Trinity Western offered so much more for her than just a degree. Her TWU experience became instrumental in shaping her character and providing a foundation for her future in ways she never could have imagined or planned on her own.
"TWU provided a safe place for me to fail and also to have new opportunities," explains Monica. "It gave me so much more than I was expecting for my undergrad."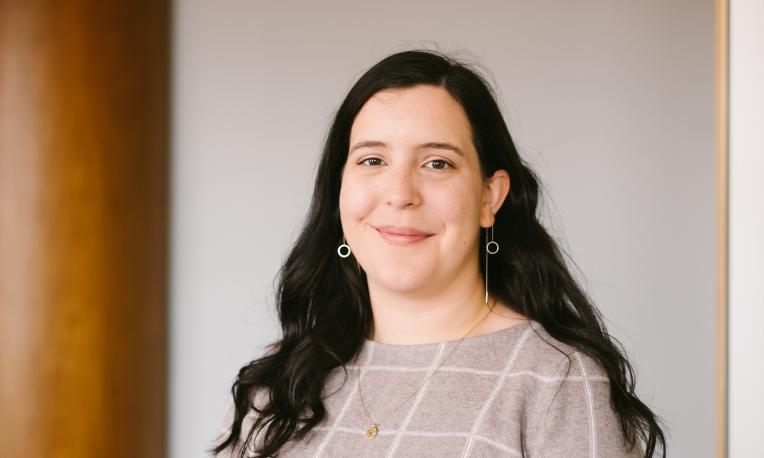 Discovering a love for philosophy
Monica notes that the small, intimate class sizes and liberal arts focus allowed her to learn about and eventually pursue a discipline that was new to her: philosophy.
"Growing up, philosophy was never a subject that was offered or discussed in school," says Monica. "A friend told me that I might be interested in philosophy because of the way I liked to 'think about things' but I didn't really consider it much at the time."
---
---
It was in her introduction courses that she discovered her natural proclivity to the field. She excelled in philosophy and found it allowed her to explore deep questions through writing. Monica always knew she liked to write, but philosophy allowed her to dig through deep questions in her writing in a way she did not find with her other courses.
This study of philosophy led her to consider her interest in perhaps becoming a lawyer. She had always considered it a good career choice, but mainly because she thought it would be fun to be paid well to win arguments. But as she grew in her character and spiritual formation, she began to question that motive. Thanks to her study in philosophy, she began to understand the way that philosophical principles could be applied to the practice and study of law, should she ever decide to pursue that path one day.
Experiencing Ottawa through TWU's Laurentian Leadership Centre
In her final year, Monica was able to study at TWU's Laurentian Leadership Centre, where she was further equipped to connect her learning to areas in business, government, and society. Her original plan was to stay in Ottawa, a city she now loved and one where she had created many connections. She was confident that she would be able to get a job there quite easily. But an opportunity presented itself for her to work at Quest University in Squamish. Despite it not making sense for the trajectory of her degree, Monica says she felt called to work there, and so she traveled back across the country to begin a new job as an Admissions Counsellor.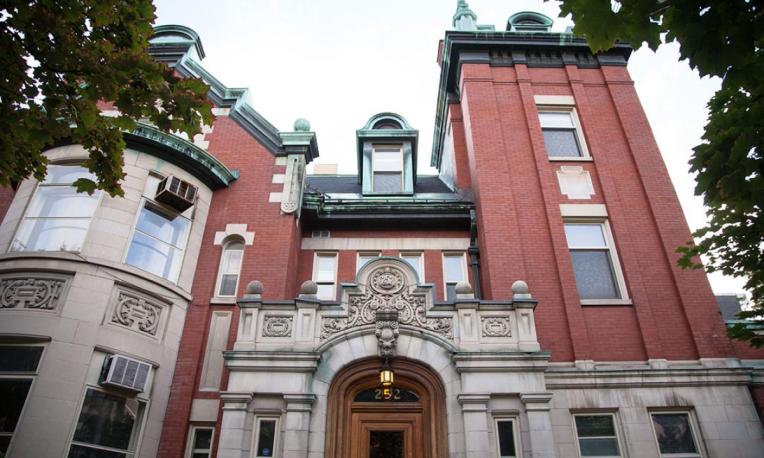 "I had a really wonderful time [at Quest] and met some amazing people," says Monica. "From a career aspect, I grew a lot."
After several months in her role, Monica transitioned over to the Marketing department where she worked as a Coordinator. But as much as she loved the opportunity, God began opening doors for her back in Ottawa a year later.
---
---
New venture at a Canadian think tank
It all started with a call from Cardus, a self-described non-partisan Canadian think tank that employs several Trinity Western alumni. Friends of Monica in the city learned that she was interested in moving back and was open to job opportunities.
"They asked me why I wanted to move out there if I was happy with the work I was already doing in Squamish," says Monica. "It was then that I realized the reason I wanted to move was because I wanted to work for Cardus. The work that they are doing is something that I saw myself being really passionate about. If I could create my dream job, it would be with them."
Cardus offered her a job as an External Affairs Administrator at first. "The shift from marketing to administrative work, on the surface, didn't seem like the most obvious career shift," says Monica, "but it was an opportunity to work at an organization that I truly believed in. It didn't feel illogical, because it was this exciting moment where I knew God was leading me."
After a year in her role, Monica was promoted to External Affairs Manager. She admits that the stakes are higher now than they have ever been before in her career, but she's excited to tackle her tasks with a strong team at her side.
"We're all able to support and encourage each other," says Monica. "I say this often, but every person at Cardus is my favourite person at Cardus. I love them so much."
As Monica reflects on her career trajectory, she notes that it is in no way something she could have planned on her own. She credits her experience at TWU for equipping her and providing her with the opportunities she needed to grow and mature into the person that she is today.
"It's really easy to find work that will make you feel important, but it's harder to find work that corresponds with the person that you want to become and with the place that the Lord is calling you to go," says Monica. "So don't count yourself out [for a job you want] just because your passions have changed beyond what your degree says you should be interested in. After all, I was a graduate with a degree in philosophy working in marketing," she laughs.
When asked if she had any final remarks or words to share, Monica says: "Study philosophy. Love wisdom."
---
About TWU Alumni
Whether you're a recent graduate or one of TWU's original alumni pioneers, you belong here. Our desire is to nurture an engaged and flourishing global community of alumni who are serving God and people in the various marketplaces of life. We invite you to stay connected, proudly represent TWU, and participate in the University's vision to equip graduates for life. Learn more at TWU Alumni.
---
About Trinity Western University
Founded in 1962, Trinity Western University is a global Christian liberal arts university. We are dedicated to equipping students to discover meaningful connections between career, life, and the needs of the world. Drawing upon the riches of the Christian tradition, seeking to unite faith and reason through teaching and scholarship, Trinity Western University is a degree-granting research institution offering liberal arts and sciences as well as professional schools in business, nursing, education, human kinetics, graduate studies, and arts, media, and culture. It has four locations in Canada: Langley, Richmond-Lansdowne, Richmond-Minoru, and Ottawa. Learn more at www.twu.ca or follow us on Instagram @trinitywestern, Twitter @TrinityWestern, on Facebook and LinkedIn.
For media inquiries, please contact: media@twu.ca.
Words by Jonathan Fehr ('09)