When TWU launched its very first outdoor environmental education course last fall, seven enthusiastic students from the School of Education joined Dr. Matthew Etherington for a semester-long adventure discovering ways to incorporate environmental awareness into teaching and curriculum.
Together they considered the challenges and opportunities in how humans interact with nature, and how to build better, more sustainable and respectful relationships between people and the planet.
Their discussions mirror a larger book project that Dr. Etherington and 20 other co-authors have been writing, now to be released, titled, Environmental Education: an Interdisciplinary Approach to Nature.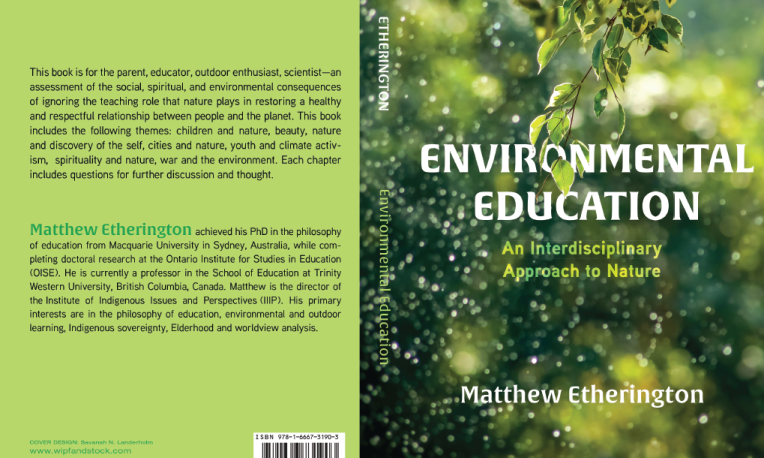 ---
---
The book was born of the author's observations and experiences in nature as he prepared a new course for the School of Education in outdoor teaching. He was also inspired by Richard Louv, who observed that "Nature has a way of reminding us just how small we are."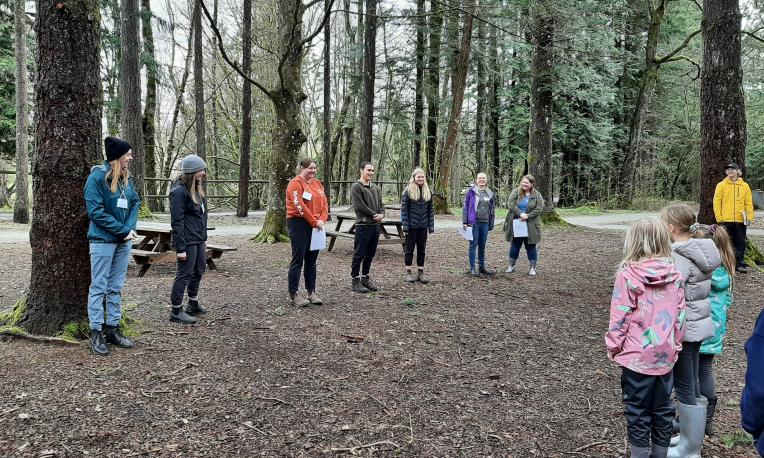 Preparing for the course led Dr. Etherington to see nature in new ways.

"As I stood before the mountains, visited forests, experienced the relationship we have with animal, insect, and plant life—I began to observe and think more about nature and its perfect design. That spirit of awe is precisely what a humble heart will feel."
He hopes that this book will encourage others to enjoy the outdoors with humble and receptive attitudes. "I hope that readers of the book will be motivated to increase their time in nature and allow nature to amaze and inspire them…to experience nature as a teacher and gift that engenders deeper connections to their personal, spiritual, and physical lives." 
---
---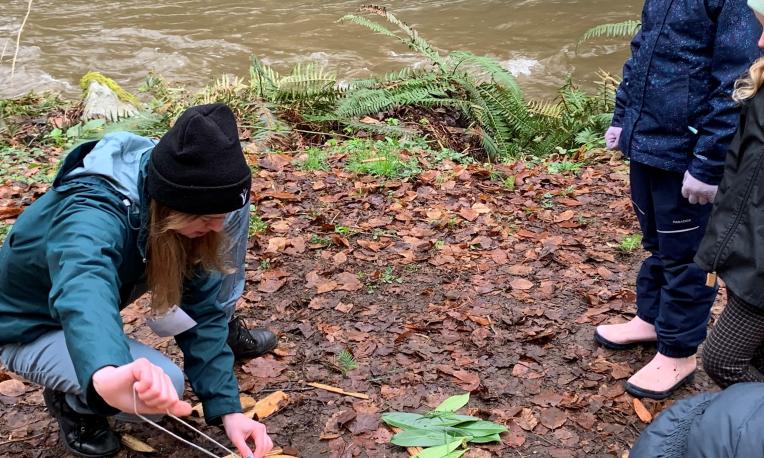 As he writes in the book, "The more time we spend with nature, it increases our understanding that nature is so vast, and we are so small."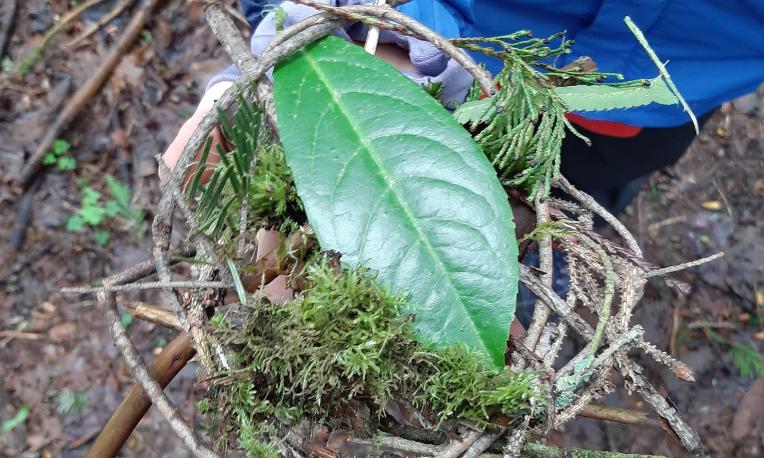 Thinking of environmental care and responsibility, he continues, "Nature is not our enemy, to be divided and conquered; rather our lives are dependent on nature. We can value, respect, and cherish nature as we might do with our friends and family or we can ignore, exploit, and even harm nature. We have that choice."
The book's co-authors, who are from Canada, USA, New Zealand, and Australia, collaborated across geographic distances and time zones to jointly bring this work to fruition. Among the book's contributors are teachers, researchers, environmental advocates, artists, and students, along with professors of education, law, and philosophy—each of whom add an invaluable perspective on environmental education.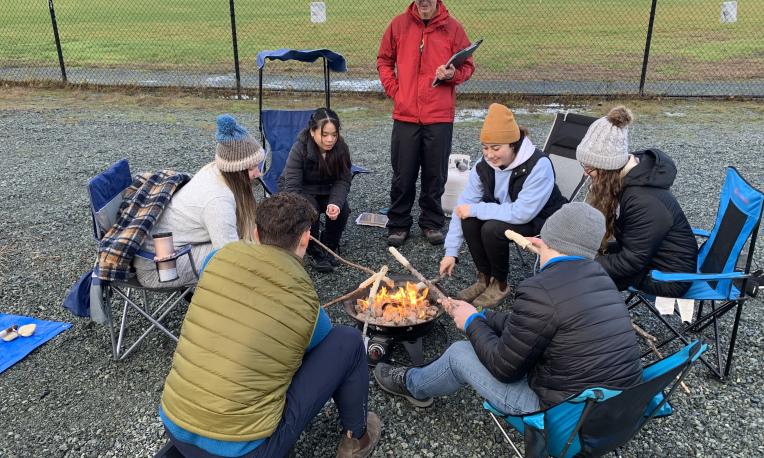 The book, Environmental Education: an Interdisciplinary Approach to Nature, shows how nature can teach us many invaluable lessons not easily learned on screen. Experiencing nature in person can help us learn about solitude, responsibility, the harms of environmental exploitation, as well as the need for conservation and care.
Every chapter includes a set of questions to facilitate further discussions among teachers, parents, students, and anyone interested in learning from and within nature.
---
About Matthew Etherington, PhD
Matthew Etherington is a professor in the School of Education and the director of the Institute of Indigenous Issues and Perspectives (IIIP) at Trinity Western University. He achieved his PhD in the philosophy of education from Macquarie University in Sydney, Australia, while completing doctoral research at the Ontario Institute for Studies in Education COISE). His primary interests are in the philosophy of education, environmental and outdoor learning, Indigenous sovereignty, Elderhood and worldview analysis.
---
Contributors to Environmental Education: an Interdisciplinary Approach to Nature

Dr. Amba J. Sepie (University of Canterbury, UK)
Dr. Douglas D. Karrow (Brock University, Canada)
Dr. Sharon R. Harvey (Arizona State University, USA)
Dr. Ben McFarland (Seattle Pacific University, USA)
Professor Bruce Pardy (Queen's University, Canada)
Kirsty Jackson (University of Queensland, Australia)
Dr. Peter Renshaw (University of Queensland, Australia)
Melanie Burgess (Brisbane, Australia)
Dr. Ron Tooth (University of Queensland, Australia)
Harriet Mortlock (New South Wales, Australia)
Dr. Matti Erpestad (University of Minnesota Duluth, USA)
Dr. Matthew Etherington (Trinity Western University, Canada)
Dr. Ken Badley (Tyndale University, Canada)
Dr. David I. Smith (Calvin University, USA)
Brynjarr Þór Eyjólfsson (Julian Mendoza) (University of Iceland, Iceland and the University of Helsinki, Finland)
Dr. Melanie Simpson (York University, Canada)
Dr. Grant Havers (Trinity Western University, Canada)
Doug Weir (Conflict and Environment Observatory, UK)
Dr. Kim Franklin (Trinity Western University, Canada)
Dr. Jenna Coughlin (St. Olaf College, USA)
Cullen Hauck (St. Olaf College, USA)
---
About TWU's School of Education

Known for its inclusive, inspiring and caring approach to education, preservice teachers are invited into a rich and complex professional conversation. Faculty are engaged with the wider educational community through our investment in advancing educational research and educational practice that nurtures wisdom, compassion and care for all, integral ways of understanding and caring for the world, locally and globally, and transformation of learners and communities. Learn more at TWU's School of Education.
---
About Trinity Western University
Founded in 1962, Trinity Western University is a global Christian liberal arts university. We are dedicated to equipping students to discover meaningful connections between career, life, and the needs of the world. Drawing upon the riches of the Christian tradition, seeking to unite faith and reason through teaching and scholarship, Trinity Western University is a degree-granting research institution offering liberal arts and sciences as well as professional schools in business, nursing, education, human kinetics, graduate studies, and arts, media, and culture. It has four locations in Canada: Langley, Richmond-Lansdowne, Richmond-Minoru, and Ottawa. Learn more at www.twu.ca or follow us on Instagram @trinitywestern, Twitter @TrinityWestern, on Facebook and LinkedIn.