What is U1?
If you are also adjusting to a new place, a new culture, a new language, and new ways of learning, this first year is often very, very challenging. The UT1 Year is designed with you in mind as we walk through this first year together.
---
WHAT IS THE U1 YEAR?
It is the first year of your TWU degree (28 semester hours or more). You are a regular, full time TWU student.
Some of your courses are with other global students, and some of your courses are with Canadians
All of your professors are TWU faculty with high qualifications
In addition to your full-time courses, you will also have a learning coach to lead you in  your readings, assignments, writing, and more. In addition to a learning coach you will also have an academic advisor to help you with all of your questions about courses, choosing a major, making good academic choices, and career options. When you complete U1, you are a second year university student, and you can complete your university degree in the usual four years. Regular TWU undergraduate tuition rates apply.
---
WHAT THE U1 YEAR IS NOT:
U1 is NOT an ESL program and it does not include any ESL classes. All of the courses are part of the regular TWU curriculum, including the liberal arts core and your chosen major. U1 is NOT a separate school.  The courses and grades are recorded on your TWU transcript as part of your degree. They are not identified as a separate program.
Entering U1 does NOT mean that you need more time to graduate. You can graduate in 4 years or even less.
Degrees
Bachelor of Arts (BA)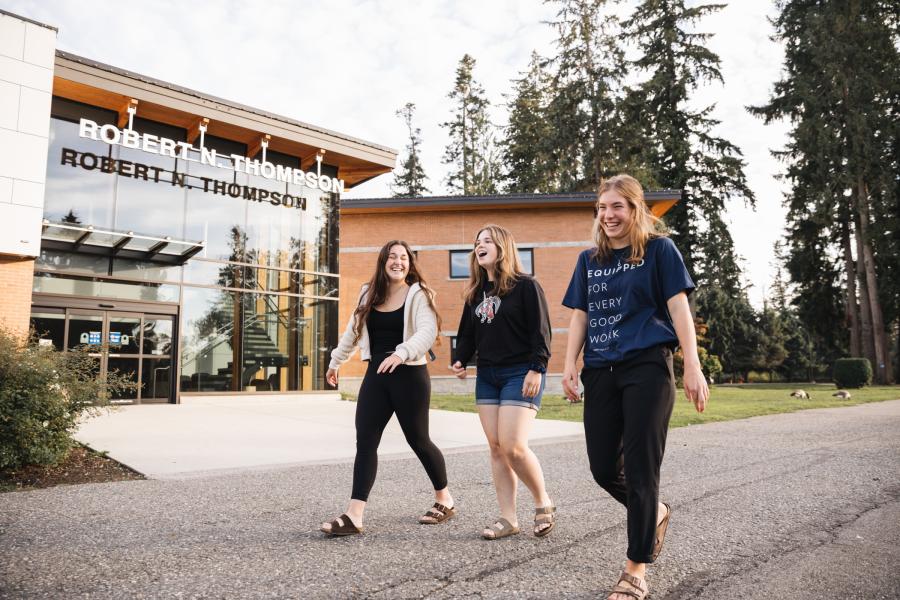 Secondary school graduation, with a minimum overall average of 67% (C+). Students must provide evidence of graduation (certificate or school letter). Students must also provide transcripts of secondary school grades.
All students have a personal learning coach. The coach is like a tutor. You will meet your coach for one hour each week.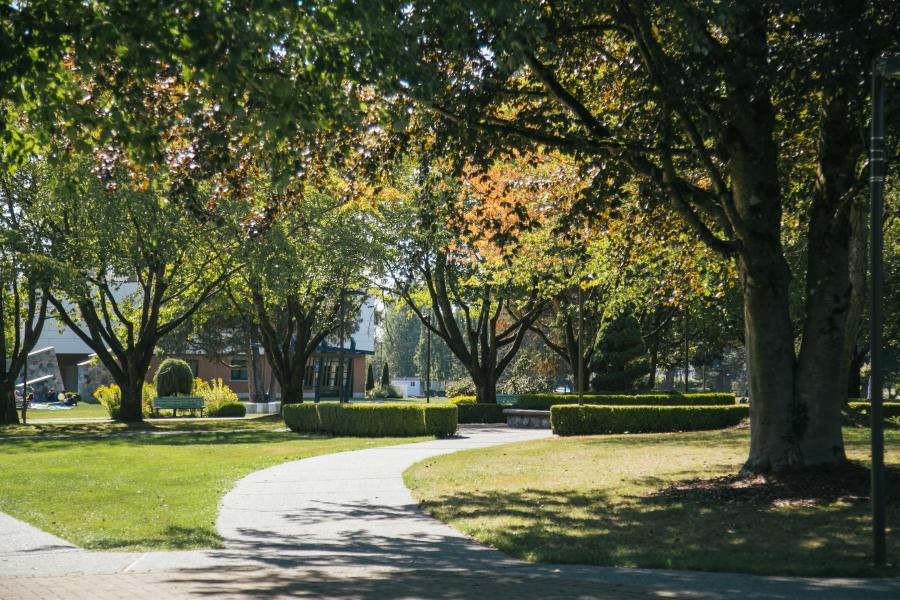 Our campus is beautiful. Bordered by farmland, within sight of mountains, yet only 10 minutes away from Langley City Centre, it provides the perfect environment for staying active while focusing on your studies.