Pre-Professional (Pre-Med, Pre-Dentistry, Pre-Pharmacy, Pre-Vet)
Prepare for a confident entry to professional studies in this variety of programs focusing on health and healing.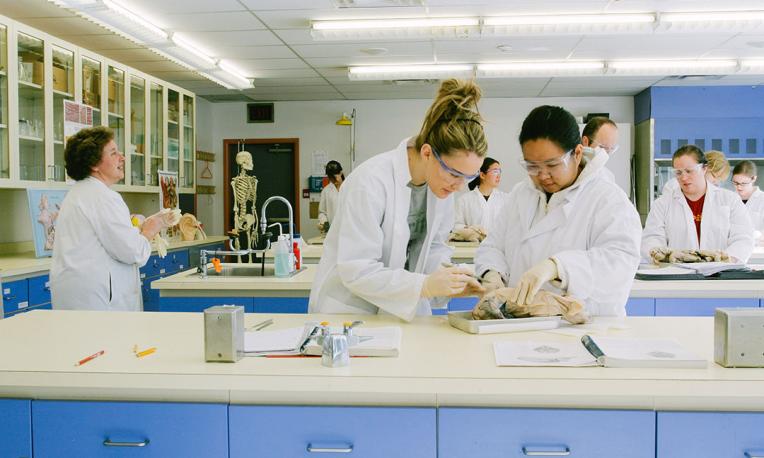 Our Faculty of Natural and Applied Sciences offers a variety of pre-professional programs to help you gain acceptance into vocation-specific schools. Our students also have the option of extending their studies to obtain a BA.
Pre-Dentistry
Our Pre-Dentistry program is a set of required courses needed for entry into dentistry schools across Canada. Normally, pre-dentistry students are required to complete three academic years toward a baccalaureate degree—which include courses in the humanities and social sciences—before applying to dentistry schools. Specific requirements for dental schools may also include biology, chemistry, math, English, and physics.
Pre-Medicine
Our Pre-Medicine program includes the basic sciences needed for entrance to medical school. Within the pre-medicine requisites, you will learn about cell biology, biochemistry, and organic chemistry. We offer several courses in our pre-medicine program that will help you gain acceptance into local medical schools and schools across North America and Europe.
Pre-Pharmacy
Our Pre-Pharmacy program acts as a well-rounded preparation for pharmaceutical studies. You will take a set of required science courses—like cell biology, biochemistry, and organic chemistry—needed for entry into the Faculty of Pharmaceutical Sciences at the University of British Columbia.
Pre-Veterinary
The pre-veterinary program helps to fulfill required coursework for admission into competitive schools, such as the Western College of Veterinary Medicine in Saskatchewan and other veterinary schools in Canada, the United States, and abroad. This program is typically four years in length. As a pre-veterinary student, you will take a variety of courses, including biology, chemistry, and mathematics, as well as English courses and other core courses needed to complete a degree. In addition, you will be advised on how to incorporate extensive hands-on experience working with animals in veterinary clinics and other settings.
Investing in your future may require some help along the way. We offer merit- and need-based awards to help offset the cost of tuition. Planning early is key, and we are here to help get you started.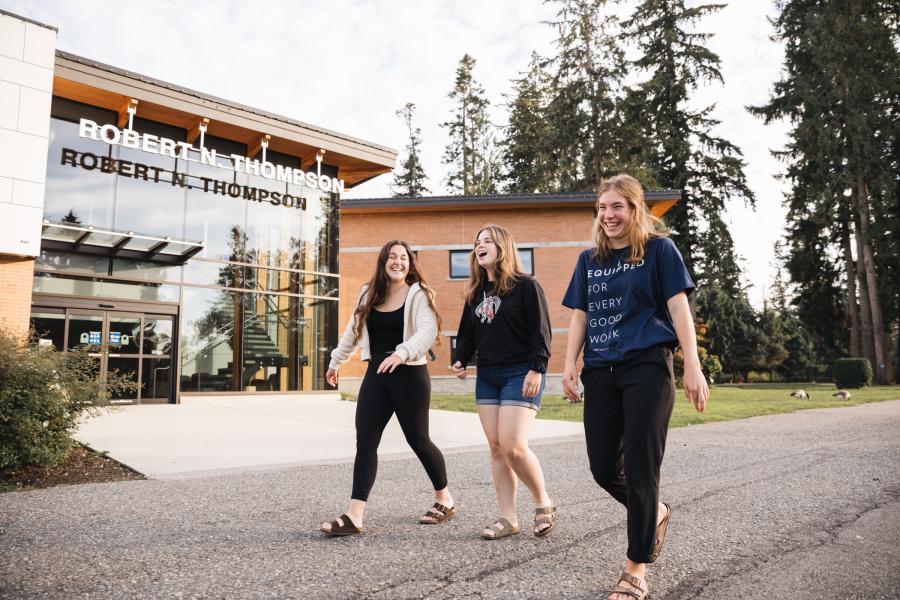 The admissions process at TWU is designed to be simple and convenient. Within two weeks of receiving your application and transcripts, you will be contacted by your admissions counsellor on your admittance.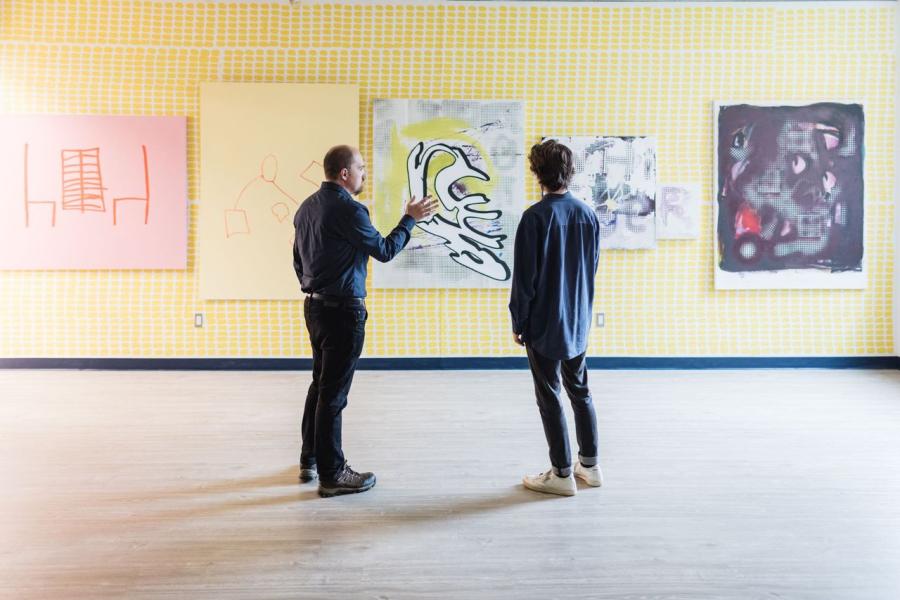 Our graduates have an education that gives them expertise in their fields, and tools and resources to be thinkers, influencers, and leaders in society.
Careers after the Pre-Professional Program
Once students complete their pre-professional courses at TWU and further their studies, they can find careers as a:
Engineer
Physician
Dentist
Radiologist
Physiotherapist