Educational Studies - Special Education (MA)
Master of Arts (MA)
Impact learners' lives with compassion through an enhanced awareness of diverse student needs.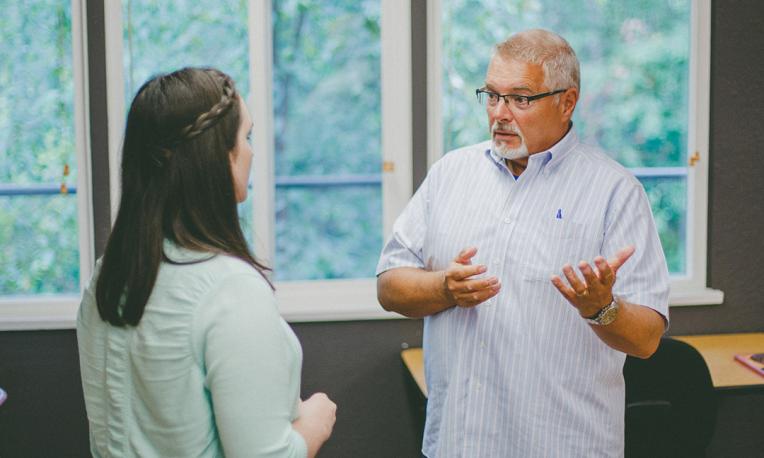 As classroom populations become increasingly diverse, many teachers are looking for the professional preparation to confidently create an inclusive classroom environment.
TWU's Master of Arts in Educational Studies in Special Education prepares you to support students with a broad range of special education needs. These needs could include cognitive, social and sensory uniqueness, resulting from learning disabilities, emotional and behavioral disorders, giftedness, and developmental delays.
Why choose the MAES-SPED program?
Equip yourself to meet the increasingly diverse learning needs of your students
Become an inclusive leader and expert in special education in your school
Gain the qualifications to become a specialist administrator, such as a director of special needs.
Prepare for a Ph.D. program with our thesis track.
​Enhance your professional designation to be eligible for salary scale increases.
Application deadlines:
Applications can be accepted up to two years prior to start date
Program Highlights
2 yrs part-time

Mixed online & on-campus (Summer)

$23,800
Alumni Perspective
"After completing a diploma in special education through SFU and teaching in a District Low Incidence program for several years, I applied to the Master of Arts in Educational Studies - Special Education at Trinity Western University and couldn't have been happier with my decision. The faculty were very supportive, and the program significantly deepened my knowledge base. This has had a positive impact on my pedagogy, which now allows me to support all students better."
- Christine Thygesen ('19) MAES-SPED graduate