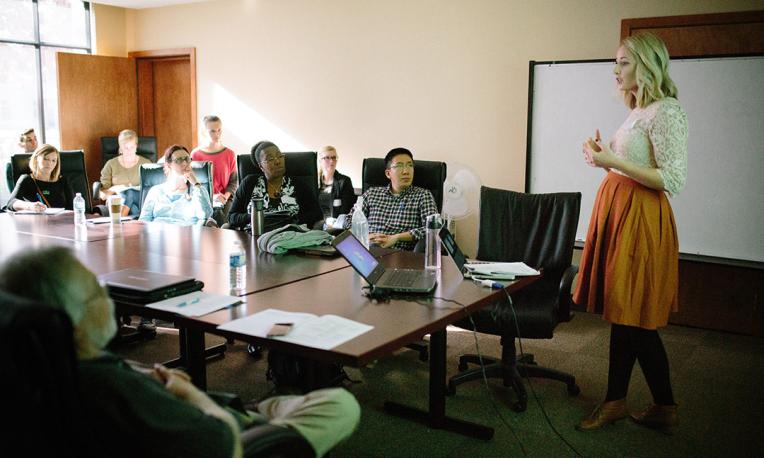 Are you interested in becoming a dynamic leader in the field of strategic communication, marketing, and public relations? Then this is your program!
The Department of Media + Communication and the School of Business at Trinity Western University have combined their resources to mentor students in these exciting fields:
Marketing and advertising for businesses, ministries, and non-profit organizations. Learn to tell stories well about your organization.
Public relations with key stakeholders such as donors, government, media, and other like-hearted organizations. Learn to build the reputation of your company in Canada and beyond.
Strategic communication to nurture corporate culture, handle crises, and think big about how your organization communicates within society at large.
The Corporate Communication degree is definitely a "doing" major that blends business acumen with communication strategy and skill. You will learn not only theories and criteria for evaluating effective communication, but you will also write, speak, create, and edit from day one. We have students working on real-life public relations projects in Langley and Metro Vancouver. Our small class sizes allow you to get to know your profs well and get a top-quality education.
All of this is geared toward professional preparation. We want our students working on careers that can transform our world: public relations, marketing, social media, business, ministry, and more.
We hope you can join us in transforming our world!
Dr. Kevin Schut
Chair, Department of Media + Communication