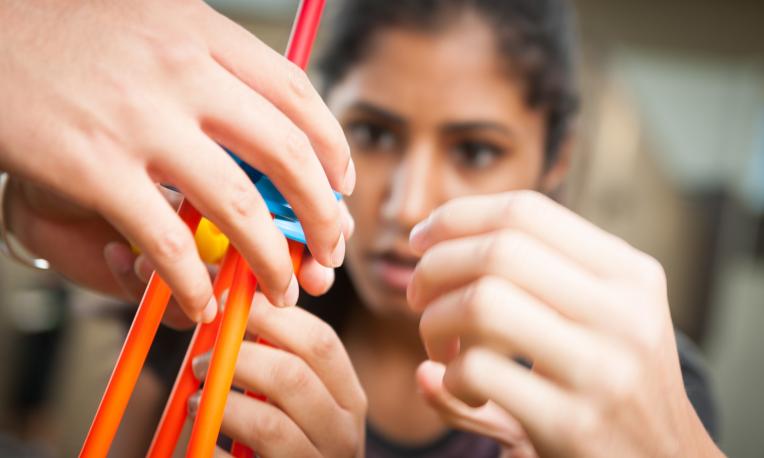 At Omada Teambuilding, we work together with teachers and education facilities to give students a hands-on learning experience that teaches essential communication skills, appreciation for others, co-operation and listening skills, and positive self-esteem.
The challenges students face on our programs will echo the challenges they face in life—and will encourage them to make wise decisions, respect others, set goals, and use problem-solving methods. These activities also promote the value of each person's role in the group rather than raising one person above the others.
In addition, we offer programs for teachers and other staff members. Function as a team to energize and support each other in your daily interactions, making school a better place for staff and students alike.
Our experiential learning approach is a combination of action and reflection, a critical process that people of all ages can apply to their everyday lives. Many students and teachers have surprised themselves by exceeding their own expectations and discovering unique ways in which they can contribute to the group.
Our programs also encourages a team-oriented approach that continues when you return to the classroom. To find out more about our exciting learning environment, please contact us or visit our reviews page and let our satisfied teachers and students speak for themselves.