TWU Nursing professor and researcher Dr. Angela Wolff is committed to helping nursing graduates be better supported as they transition into their professional role and healthcare workplaces.
In Dr. Wolff's previous research, she found that improving supports for role transition can potentially help nursing graduates successfully integrate and stay longer in their careers. This staff retention could contribute to addressing the nursing shortages within Canada's health care systems.
For the next five years, Dr. Wolff is joining a team of researchers to evaluate the national residency program to better support and integrate nursing graduates (RNs)s into their workplaces.
The project is funded by a $2.4 million Health Canada contribution awarded to the Canadian Association of Schools of Nursing (CASN). Dr. Angela Wolff is the co-principal investigator on this multi-year project, the six-month National New Nurse Residency Program, working with Project Lead Judy Boychuk Duchscher (TRU).
Meeting the human resource needs of health care
Dr. Wolff explains that this project aims to "support the retention of nurses entering the job field by providing scaffolded support and mentoring, to strengthen their workplace onboarding, reduce job stress, and strengthen clinical competence."
She adds, "This work is a long-standing passion of mine to meet the health care human resource needs of nurses," an area which she also contributed to in her role as a Director of Professional Practice in the Fraser Health Authority prior to her appointment at TWU.
CASN will be implementing its nursing residency program by partnering with 15-20 Canadian health care industry employers, including acute care hospitals, health authorities, specialty hospitals, and long-term care centres. As this nation-wide initiative is implemented, Dr. Wolff and her research team will gather evidence on its effects on the workplace experiences of recently licensed registered nurses, tracking developments in clinical competence, reduction in levels of job stress, and changes to workplace integration and retention in the nursing profession.
Fostering the next generation of researchers
In addition to her research for the National New Nurse Residency Program, Dr. Wolff also mentors graduate and undergraduate researchers at TWU. Last summer, Dr. Wolff supervised a team of TWU students working to advance research into patient-centred care.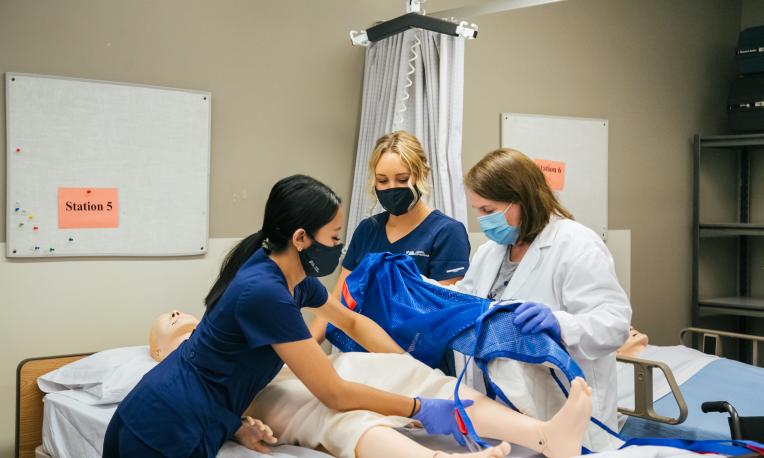 National Nursing Week 2023
At Trinity Western University, we are grateful for the many ways that Nursing students, graduates, faculty, and researchers are contributing to the good of communities in Canada and around the world. As National Nursing Week (May 8-14, 2023) honours the significant contribution of nursing to the well-being of Canadians, we also recognize the outstanding research, teaching, and service of TWU's School of Nursing: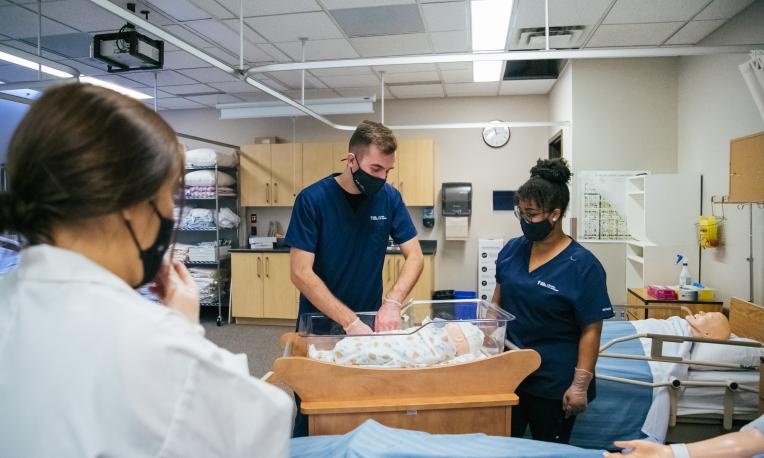 ---
About TWU School of Nursing
Caring for the health and well-being of individuals, families, and communities is both motivating and rewarding. We give you the knowledge and skills necessary for a nursing career in hospitals and community-based settings and the practical experience required to be highly sought after when you graduate. Learn more at TWU School of Nursing.
---
About Trinity Western University
Founded in 1962, Trinity Western University is a global Christian liberal arts university. We are dedicated to equipping students to discover meaningful connections between career, life, and the needs of the world. Drawing upon the riches of the Christian tradition, seeking to unite faith and reason through teaching and scholarship, Trinity Western University is a degree-granting research institution offering liberal arts and sciences as well as professional schools in business, nursing, education, human kinetics, graduate studies, and arts, media, and culture. It has four locations in Canada: Langley, Richmond-Lansdowne, Richmond-Minoru, and Ottawa. Learn more at www.twu.ca or follow us on Instagram @trinitywestern, Twitter @TrinityWestern, on Facebook and LinkedIn.