University life is often remembered best through the dorm experience. Imagine living with your friends—studying together after class or going to the Spartans' game together after dinner. Not only is living in residence convenient, it is also a treasure trove of awesome memories waiting to happen.
Dining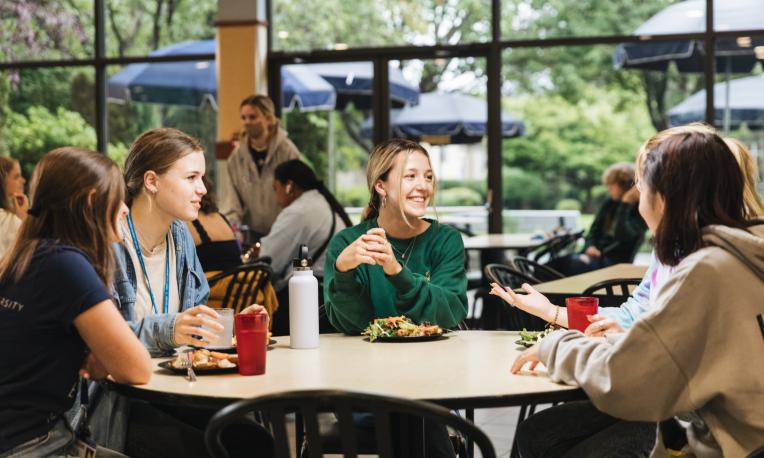 On-Campus Dining Options
TWU's food provider, Sodexo, operates a full cafeteria in the student centre, as well as smaller café options in two other campus locations.
The main cafeteria offers a full menu, including grill specials, daily full meal menus, salad bar, and a sandwich and wrap bar.
The "lower caf" in Douglas Centre is a favourite hang-out spot, with a cozy diner-inspired and close proximity to dorms makes this a hub on campus.
Rooted in the Devries Centre provides healthy plant-based bowls as well as smoothies, tea, and coffee.
A Starbucks coffee shop is located in the mezzanine of the Kuhn Centre, offering drinks, light meal options, and snacks as well as a selection of Starbucks merchandise.